Nicolet National Bank
Functional Website Redesign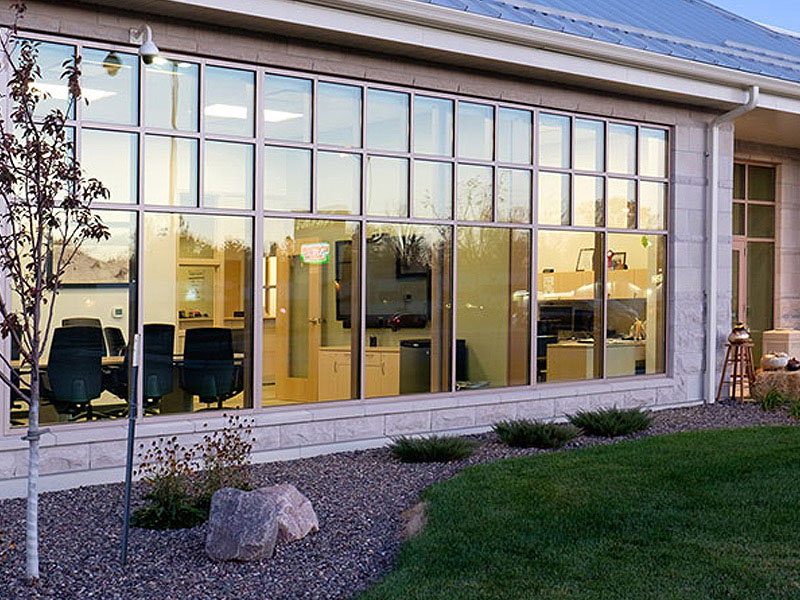 Website Design & Development
As a leader in regional banking, Nicolet National Bank has solidified its position as a leader in personal and business banking across Wisconsin and Upper Michigan. Recognizing the pivotal role of a robust online presence, Nicolet entrusted Starkmedia to craft and cultivate their brand website on the versatile Drupal platform. This partnership unfolded as a meticulous collaboration, driven by Starkmedia's design and strategy team working in tandem with Nicolet to deeply understand the nuanced needs of their diverse customer segments and service offerings.
The implementation on the Drupal content management system was not merely a technical upgrade; it was a strategic move to empower Nicolet's authors and streamline their digital operations. The flexibility of Drupal provided the ideal canvas for Starkmedia's development team to seamlessly integrate with multiple third-party services, creating a harmonious digital ecosystem. This integration included leveraging the power of Salesforce Marketing Cloud for lead generation, incorporating MoneyPass to deliver a nationwide ATM locator service, and integrating an intuitive WordPress blog to manage resource articles and company news seamlessly.
This collaborative effort went beyond the surface, delving into the intricacies of Nicolet's business landscape to ensure the digital solution was tailored to the unique needs of both B2C and B2B customer segments. Starkmedia's commitment was not just about building a website; it was about architecting a comprehensive digital experience that aligned seamlessly with Nicolet's brand ethos and service excellence.
At Starkmedia, we don't just design websites; we engineer digital ecosystems. Nicolet National Bank's partnership with Starkmedia is more than a technological upgrade; it's a commitment to elevating their digital presence and offering a seamless, engaging experience to their diverse clientele. Join us on this journey, and let's redefine the possibilities for your digital landscape together.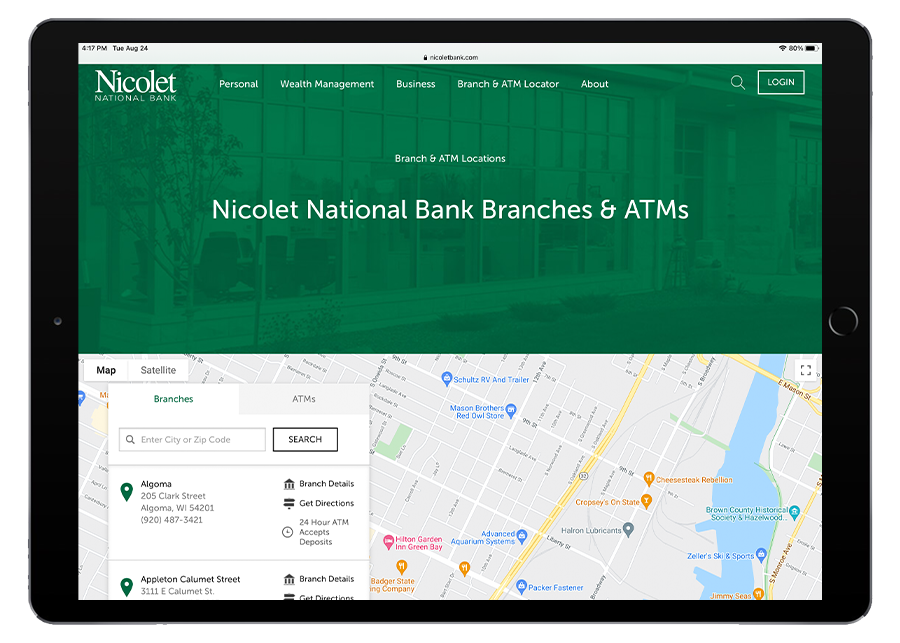 Get Started
Complete the form below or call us at 414-226-2710. *required