Avantax
Lead Generation Focused

Website Design & Development
Avantax is a pioneer in tax-smart investing offering financial planning, wealth management, and retirement planning services.
Utilizing Contentful, a headless content management system, our development team created an intuitive and modular content authoring experience that offers flexibility in page creation while retaining rigid design standards.
Other key goals for this site redesign included an improved natural search performance adhering to SEO best practices, improved analytics and goal tracking implementation, integrating with third-party Juicer to create a social hub that allows curation of recent posts across multiple platforms and improves following and sharing, and integration with both Pardot and Salesforce Marketing Cloud for lead capture and paid search landing pages.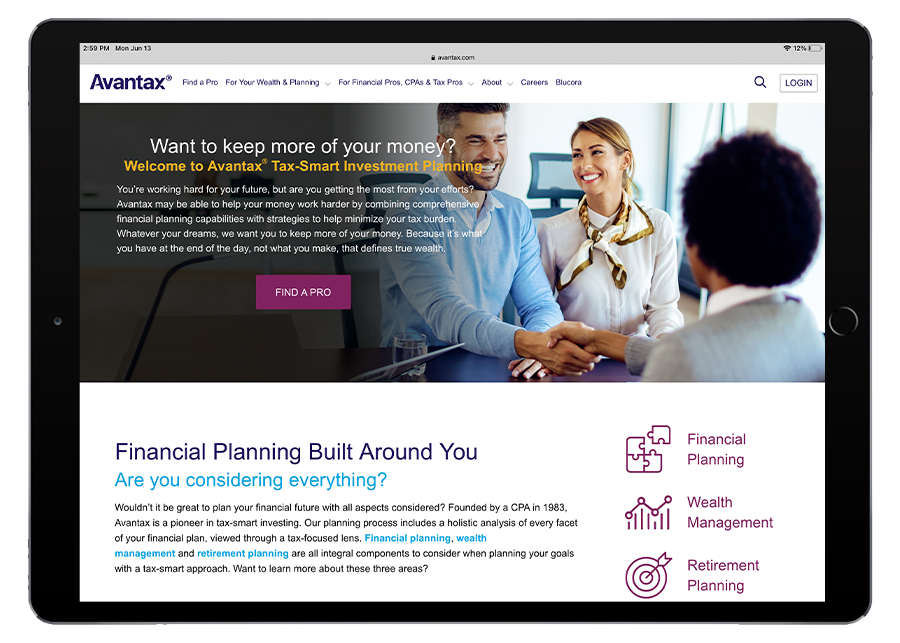 Get Started
Complete the form below or call us at 414-226-2710. *required