HassleLess Mattress
Innovative Ecommerce Retailer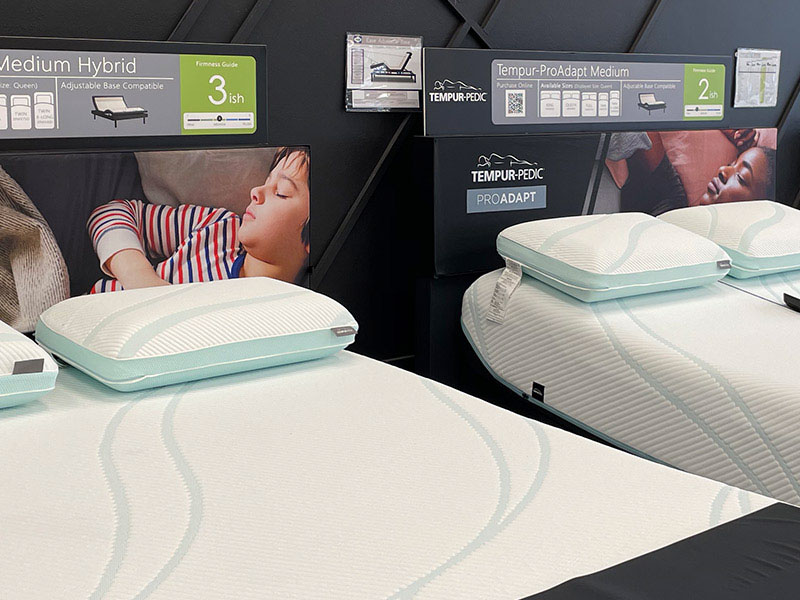 Website Design & Ecommerce Development
HassleLess Mattress has established itself as a creative and innovative retailer in the mattress marketplace. HassleLess currently has 16 showrooms throughout Wisconsin, Illinois, and Indiana with intentions to expand further.
A new website was developed on the Magento 2 platform having a mobile first responsive design and an emphasis on usability for purchasing mattresses and accessories. Since HassleLess showrooms are "employee free" the website is an integral part of the sales process for in-store kiosk, mobile and at-home ordering. The website also supports HassleLess call center for order entry.
Other features that have been added to the website include promotional details on the product lists and informative product pages to keep customers engaged. In addition, Starkmedia also integrated NetSuite, Zendesk, Mailchimp marketing automation, and SatisFi financing platform for easy financing and a convenient checkout process.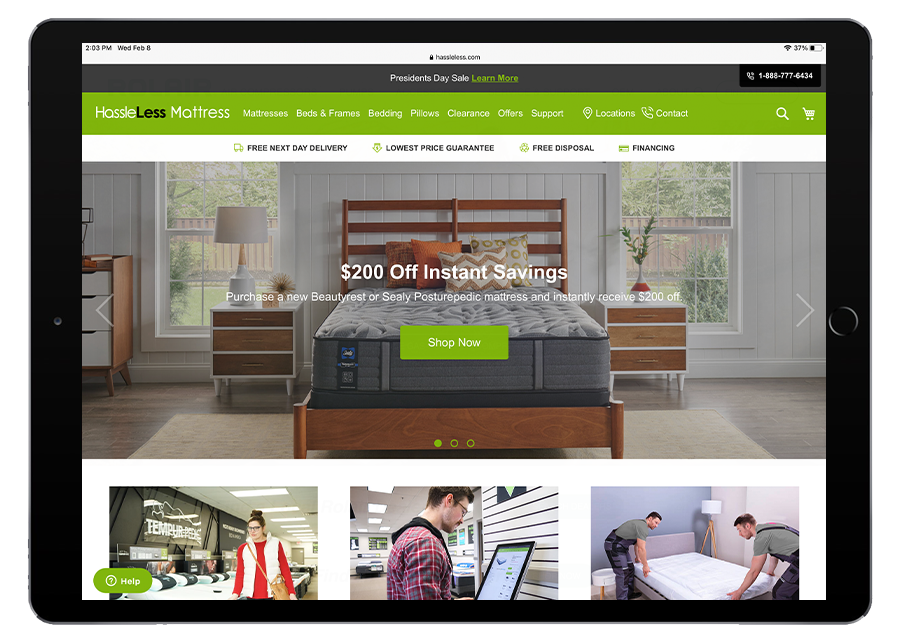 Get Started
Complete the form below or call us at 414-226-2710. *required