Briggs & Stratton Racing
Lid Wars Interactive Contest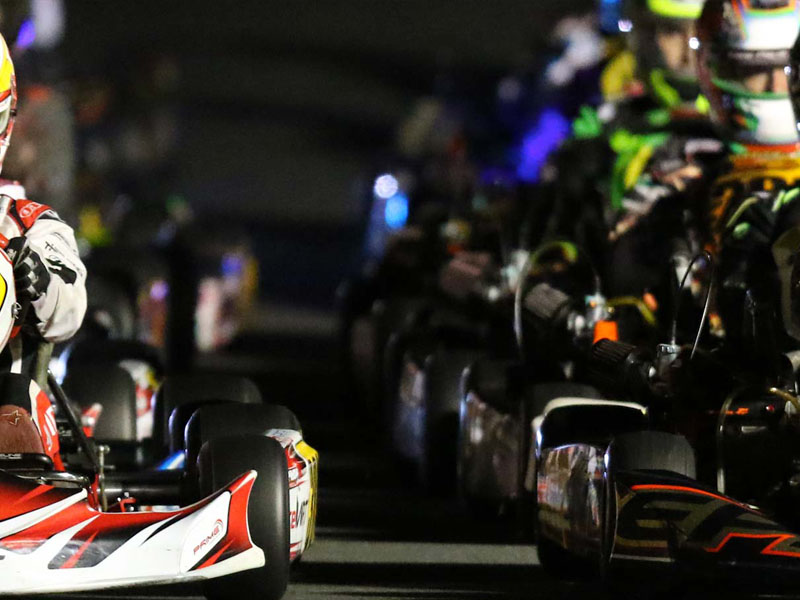 Custom Development
Starkmedia proudly teamed up with Briggs Racing to bring you Lid Wars, an electrifying interactive competition where the victor is determined not just by seasoned racers but by the passionate fans who fuel the adrenaline-pumping spirit of motorsport. This unique contest unfolds across 5 intense rounds of voting, drawing participation from over 100 dedicated racers. The enthusiasm of the fanbase was truly remarkable, with nearly 50,000 votes flooding in, making every click a testament to the electric connection between competitors and supporters.
The grand prize for this year's Lid Wars champion was nothing short of spectacular—a super cool helmet case that not only safeguards a prized possession but serves as a symbol of triumph on the racing circuit. The excitement doesn't end with the results; our interactive platform seamlessly integrates contest registration, offering entrants the chance to win exclusive prizes with each vote cast. The voting process, coupled with comprehensive totals and winning results, ensures transparency and adds to the thrill of the competition.
Explore contestant bio pages to get to know the driving forces behind the helmets, and experience a thrilling 360-image view of the top four contenders in action. At Starkmedia, we understand the power of online interactive contests in elevating customer interactions and solidifying brand loyalty. Lid Wars isn't just a competition; it's an immersive experience that amplifies the essence of your brand and fosters a community united by a love for speed and competition.
Ready to dive into the world of Lid Wars? Visit lidwars.briggsracing.com and be part of the action.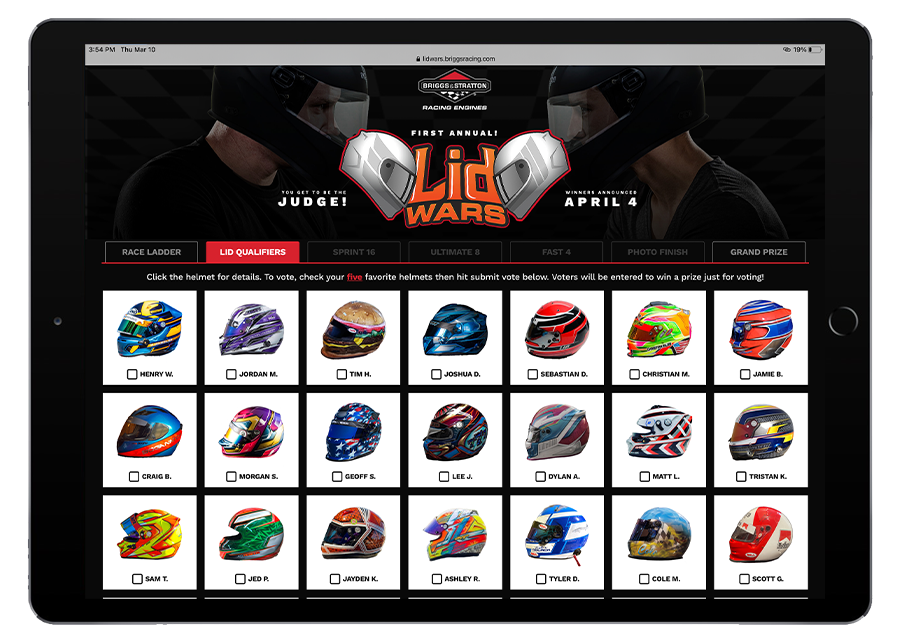 Get Started
Complete the form below or call us at 414-226-2710. *required