Briggs & Stratton Racing
Lid Wars Interactive Contest

Custom Development
Briggs Racing and Starkmedia have partnered in the creation of Lid Wars an interactive competition with the winner determined by racers and fans.
The interactive contest features 5 rounds of voting, over 100 racers participated and fans submitted almost 50,000 votes. The grand prize for this year's winner received a super cool helmet case.
The Briggs Racing Lid Wars included a contest registration, entry to win a prize after voters submitted their votes, and voting totals and winning results. Other features included contestant bio pages and a 360 image view of the fast 4 contenders.
Online interactive contests can increase your customer interactions and strengthen your brand loyalty.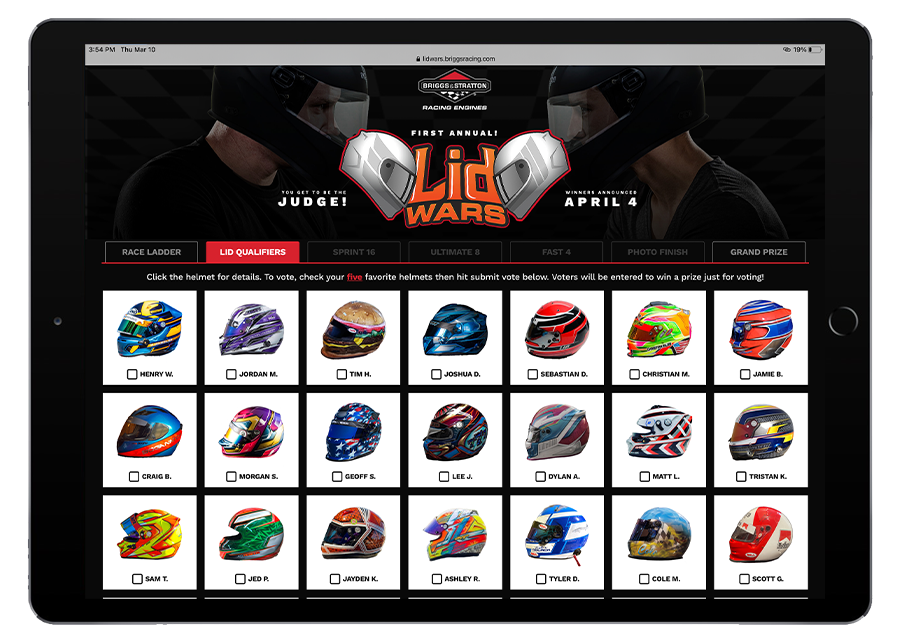 Get Started
Complete the form below or call us at 414-226-2710. *required