Marshfield Furniture
Manufacture Brand Website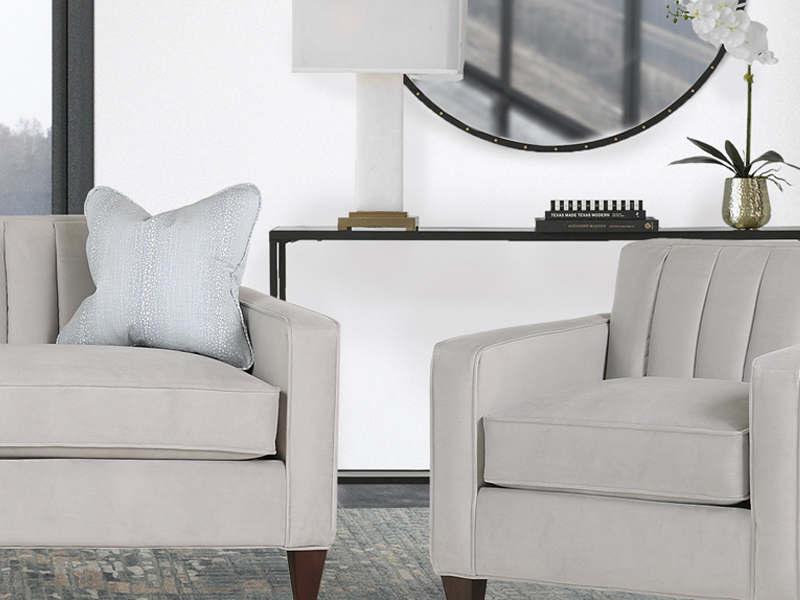 At Starkmedia, we take immense pride in our collaboration with Marshfield Furniture, a company renowned for its exceptional craftsmanship and innovative designs. Together, we've crafted a captivating online presence in WordPress that not only embodies Marshfield's legacy but also elevates the digital experience for both consumers and dealers.
WooCommerce Integration: Our collaboration with Marshfield Furniture involved implementing a robust WooCommerce integration. This powerful product catalog extension enables comprehensive management of product information. From detailed descriptions to categorization, attribute sorting, and video displays, Marshfield can showcase its offerings in a visually appealing manner, enhancing customer engagement.
Dealer Portal: To enhance efficiency in interactions with dealers, our team designed a secure Dealer Portal. This tailored space allows dealers to access essential assets and order information specific to their business requirements. By fostering seamless communication and transactions, the Dealer Portal streamlines the collaboration between Marshfield Furniture and its partners.
Find a Retailer Locator: We developed a sophisticated "Find a Retailer" feature utilizing Google's Places API. This locator offers visitors an interactive, map-based experience to easily locate nearby retailers. Additionally, Marshfield Furniture can manage its expanding network efficiently through a guided import system, ensuring that customers can find their products with ease.
MailChimp Integration: Incorporating MailChimp, we established a seamless connection to a new account, enabling Marshfield Furniture to expand its audience base. Visitors can effortlessly sign up, allowing the company to communicate effectively with its customers. Furthermore, this integration facilitates automated marketing strategies through MailChimp's journey building, enhancing Marshfield's outreach and engagement efforts.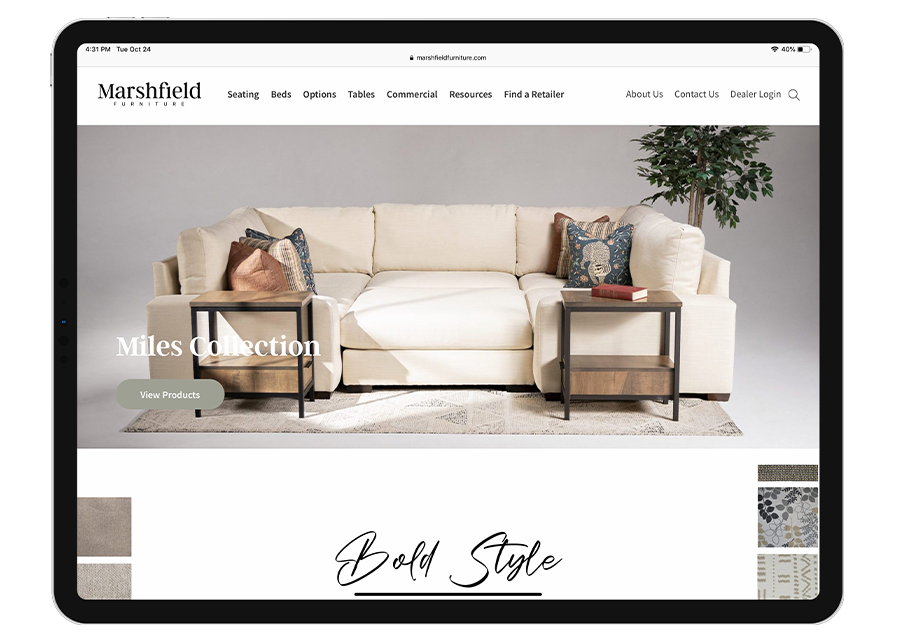 Get Started
Complete the form below or call us at 414-226-2710. *required