Briggs & Stratton Racing
Eye-Catching and Engaging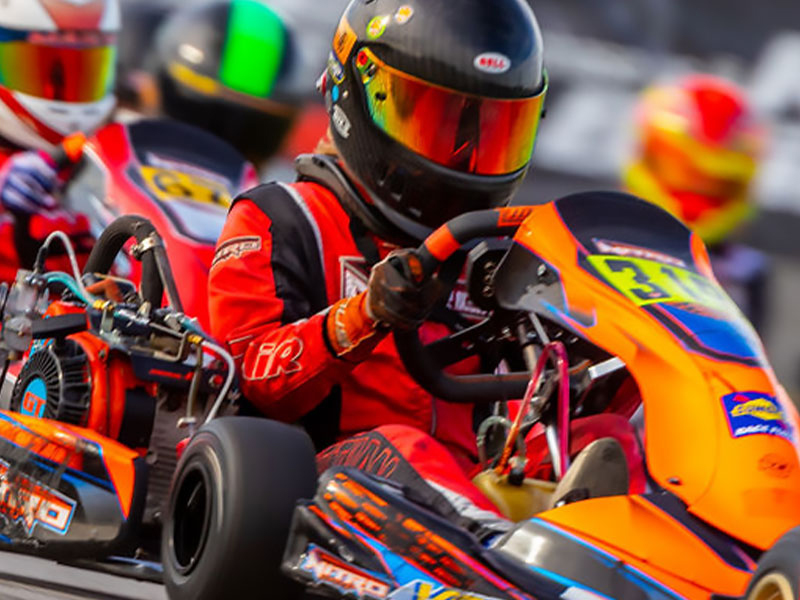 Website Design & Development
Briggs Racing, a division of Briggs & Stratton, has been producing top-of-the-line Go Karts engines since 1991. Starkmedia was engaged by our long-time partner to revamp their website with the goal of matching their brand's image, which is built on the principles of performance, durability, and quality. They needed a site that would provide product and support information for their complete engine line-up and appeal to their loyal fan community.
Starkmedia used Drupal 9 as the site's CMS to give the Briggs Racing Staff straightforward management capabilities. This allows a smooth editorial experience, security enhancement, and better site performance. They wanted a site that would be eye-catching and engaging, but easy for their users to navigate as well, so we implemented a mobile-first design to improve the user experience.
The new site also features components that highlight Training Video "University" and social media integration that increases communication to racers through multiple channels. The new site features components that highlight Briggs Racing's strong commitment to the racing community.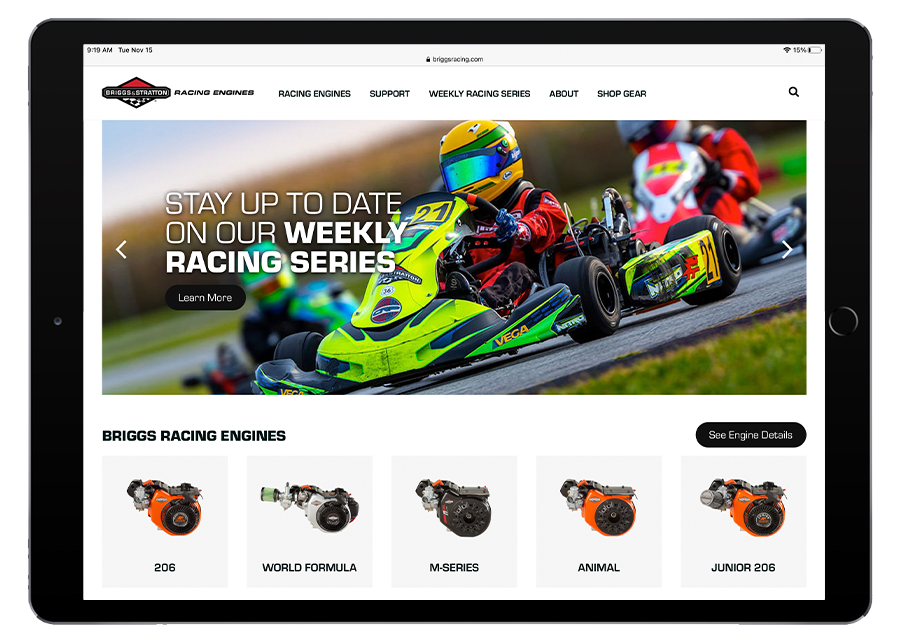 Get Started
Complete the form below or call us at 414-226-2710. *required