Drupal CMS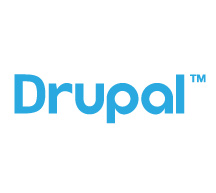 Drupal CMS is an affordable, open source content management system with a highly usable authoring administration and a large community of developers constantly improving and innovating.
Drupal Content Mangement System is built with many tools to help you organize, structure, find and re-use your content. Content categorization and page management is extremely flexible. Search-friendly URLs are created automatically. Drupal's flexibility handles countless content types including video, text, blog, podcasts, and polls with robust user management, menu handling, real-time statistics and optional revision control.
Key Drupal Components
and Features include:
Content Management System
User and Workflow Management



Community-developed modules and add-ons
Social Publishing
Ready to learn how we can help your business?
Please let us know what you are interested in and we will be in touch.
We employ only the industry's leading technologies. Learn more