Content Management Systems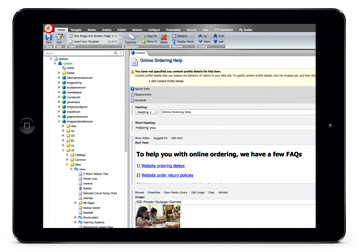 Managing information can often be a challenging task especially when it comes to a website. Make sure your business is leveraging the power of information and the systems around it by implementing the best content management system available for your needs.
With over 20 years of experience in CMS development, Starkmedia empowers our clients to control their message by developing a CMS that is robust enough for their business needs yet intuitive enough to use. From basic content management systems to enterprise content management, our knowledgeable staff can develop & integrate CMS solutions to meet and exceed your business requirements. Our team has a wealth of experience in creating custom content management systems perfectly tailored to specific business objectives and usage, as well as customizing the most popular CMS platforms available. We work with you to understand your business goals so we are able to implement the most logical solution on the market.
Capabilities
CMS Development for B2B and B2C portals
Seamless Integration with Existing Systems
Support/ Maintenance Services
Calender & Event Management
User/ Permission System Management
Extensive Product Catalog Management
Dealor Locator Tools
Job Centers
Technologies
Ready to learn how we can help your business?
Please let us know what you are interested in and we will be in touch.
We employ only the industry's leading technologies. Learn more