Mailchimp
Take your email marketing campaigns to the next level
Mailchimp
Elevate your marketing strategy with Mailchimp, the all-in-one platform designed to seamlessly promote your business across various channels, including email, social media, and landing pages. Mailchimp empowers you with real-time reports, cutting-edge analytics tools, and personalized recommendations, providing insights that enable you to refine your engagement strategies with every campaign. Integration with various platforms not only saves you time but also amplifies the impact of your marketing efforts.
Tailored for businesses poised for growth, Mailchimp offers a suite of features strategically crafted to build your brand and expand your audience. Dive into ready-to-use campaign templates, leverage advanced segmentation, and deploy targeted messages such as back-in-stock notifications, cart abandonment emails, and e-commerce performance reporting. Whether you're a small e-commerce shop or a large online retailer, Mailchimp equips you to create precisely targeted campaigns that drive business growth and boost sales.
Partner with our experienced team to seamlessly integrate Mailchimp into your marketing arsenal, ensuring you harness its full potential for impactful email campaigns. Ready to implement winning email marketing strategies that resonate with your audience? Let Starkmedia be your guide in setting up Mailchimp, and start transforming your marketing efforts today.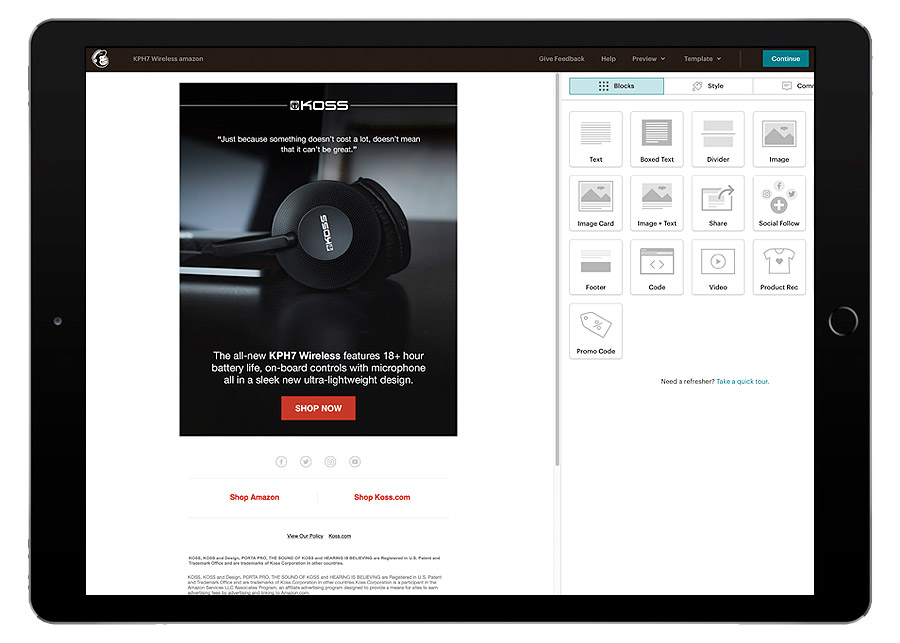 Key Mailchimp Components and Features include:
Marketing Automation

Product Recommendations

Abandoned Cart

Geolocation
Email Delivery

Order Notifications

Predicted Demographics

Delivery by Time Zone
Get Started
Complete the form below or call us at 414-226-2710. *required