Visa Lighting
User-Centric Design

Website Design & Development
In a transformative collaboration with Starkmedia, Visa Lighting, an innovative architectural lighting manufacturer, joined forces to redefine the digital landscape. Visa Lighting's vision was brought to life through a strategic approach that seamlessly combined creative expertise and technological innovation.
The foundation of Visa Lighting's digital transformation was built on the robust Drupal content management system. This choice allowed for unparalleled flexibility and functionality, ensuring Visa Lighting's online presence was not just visually appealing but also technically advanced. Utilizing Drupal, Starkmedia streamlined information architecture, optimized search engine visibility, and empowered Visa Lighting to independently create diverse and engaging content.
Crafted a user-centric design with intuitive navigation across devices.

Developed informative Product Detail, Family, Markets, and Innovation pages, along with engaging Blogs, News, and Company sections.

Designed a dedicated section catering to the unique needs of healthcare environments.

Product filtering tool for effortless product discovery.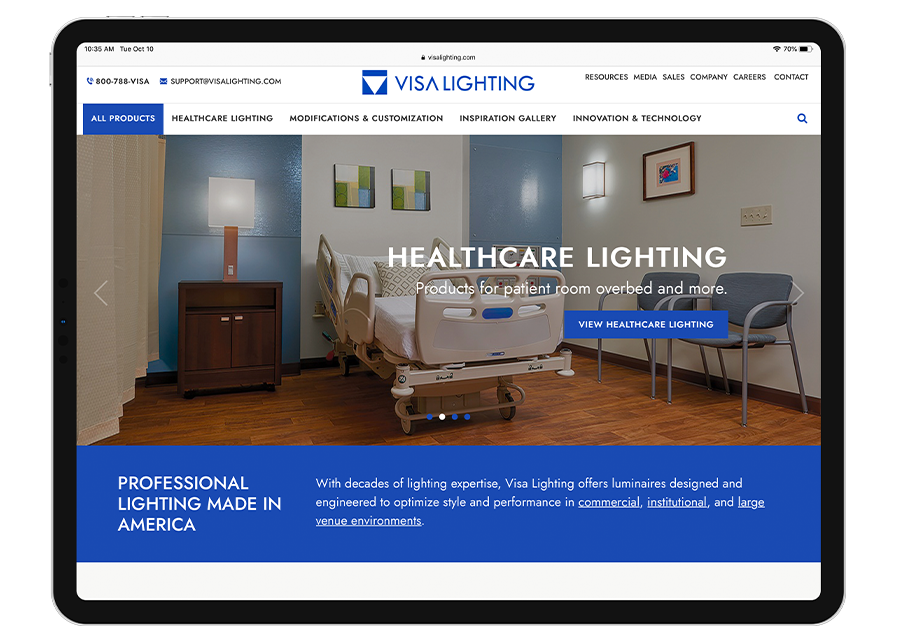 Get Started
Complete the form below or call us at 414-226-2710. *required