When it comes to increasing your sales, there are a number of options available for your business. With pay-over-time financing, your e-commerce store can offer budget friendly options to your customers that will help them pay for their more expensive purchases over time instead of upfront. 
By offering pay-over-time solutions, your business creates flexible financing options for your customers which will in turn create customer loyalty. A customer is more likely to return to your business over a competitor who doesn't offer financing options. Other benefits include buyer conversion, because when you provide flexible financing, your products become more affordable and attainable for your customers. With customer financing options, you can increase your sales by making it possible for customers to complete a larger purchase that they otherwise might not have been able to afford.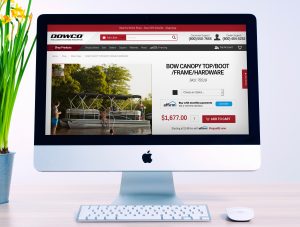 At Starkmedia, we have experience integrating e-commerce websites with third-party customer financing providers like Synchrony, Affirm, and Klarna. Whether you use Magento, WooCommerce, or Shopify, our team has a wealth of knowledge in seamlessly integrating your preferred platform into your business's online checkout so that you can get started with customer financing.  
When you work with an outside customer financing company, your business will receive the full payment upfront when a transaction is completed while the third-party platform collects the incremental payments from the customers. This will limit the risk for you and increase your revenue. Our team is here to walk you through your options and help you choose the customer financing provider that's the right fit for your business and customers.  
If you would like to learn more about integrating a customer financing platform on your website, contact Starkmedia today. We're happy to help you grow your business by offering flexible financing options.