This week in review: Google Marketing Live 2023 recap, access to Google's Search Labs, Youtube stories end, Google's six-year mobile migration is complete, and Meta tries to compete with Twitter.
Here is what happened this week in the world of digital marketing.
1. Recap from Google Marketing Live 2023
Google Marketing Live 2023 focused on AI integration in Google Ads, introducing new features for advertisers.
AI-driven chat allows creation of campaigns, while ads are integrated into Search Generative Experience.
Google PMax automates campaign setup with generative AI for images and videos.
Assets generated by AI will align with user intent, and Product Studio enables image manipulation using AI.
Google Merchant Center will be replaced by Merchant Center Next in 2024.
New Google Ads features include brand restrictions, AI in Smart Bidding, and two campaign types: Video views and demand gen.
Overall, these changes streamline campaign creation, save time, and enhance control for advertisers.
2. Google Granting Access to Search Generative Experience
As we mentioned two weeks ago, Google has started inviting users to try out its new Search Generative Experience through the Search Labs program.
Users on the waitlist may receive an email notifying them of their access. To participate, users can opt-in by tapping the Labs icon in the latest Google app version or on Chrome desktop.
The generative AI-powered Search experience aims to facilitate searching by offering users faster topic comprehension, uncovering new viewpoints, and simplifying task completion.
Although an experimental version, it demonstrates Google's current focus.
3. YouTube Stories are Retiring in June
YouTube is discontinuing its Stories feature, introduced in 2018 but never gaining popularity or a full launch.
Instead, YouTube will focus on improving its successful Shorts and Community Posts features. Community posts foster interaction, while Shorts provide a full-screen video experience.
Starting June 26th, users won't create new Stories, and existing ones will expire after seven days.
Twitter and LinkedIn have also abandoned their Stories formats. The future of social media Stories remains uncertain as platforms shift their focus to more engaging features.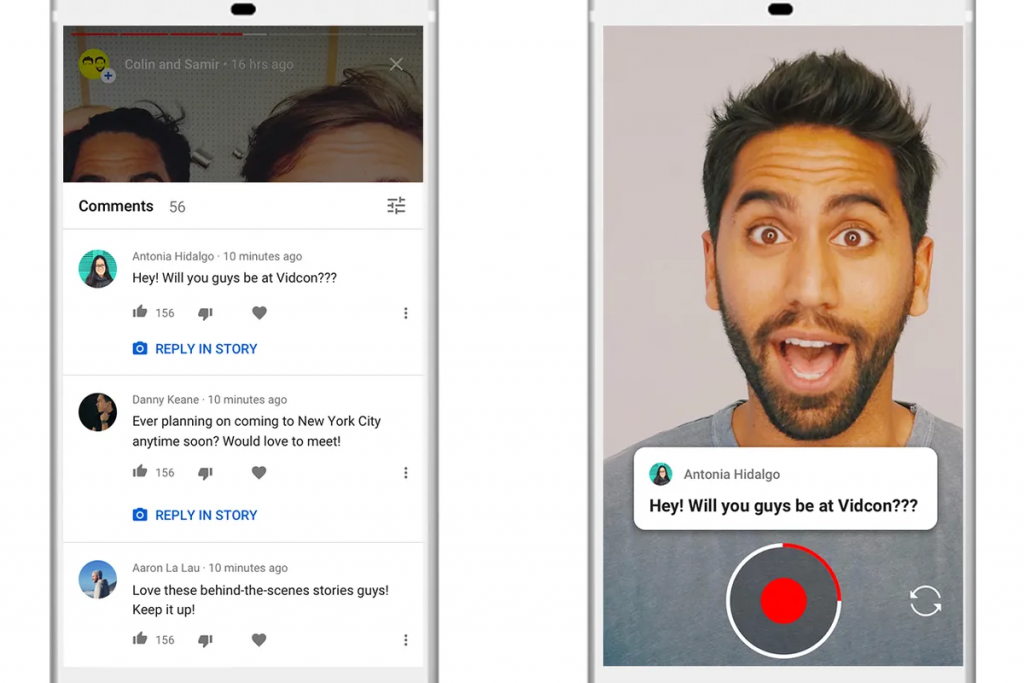 4. Google's Mobile First Migration is Finally Done
Google has finally completed its mobile-first indexing initiative, which started over six and a half years ago.
John Mueller of Google confirmed that the last batch of eligible websites has been successfully transitioned. However, a few sites unsuitable for mobile devices will continue to be crawled using the desktop Googlebot.
SEOs noticed notifications informing them of the switch. This marks the end of a lengthy process, as mobile-first indexing was introduced in November 2016 and reached half of Google's search results by December 2018.
The transition deadline was initially set for September 2020 but extended to March 2021. New sites will default to mobile-first indexing.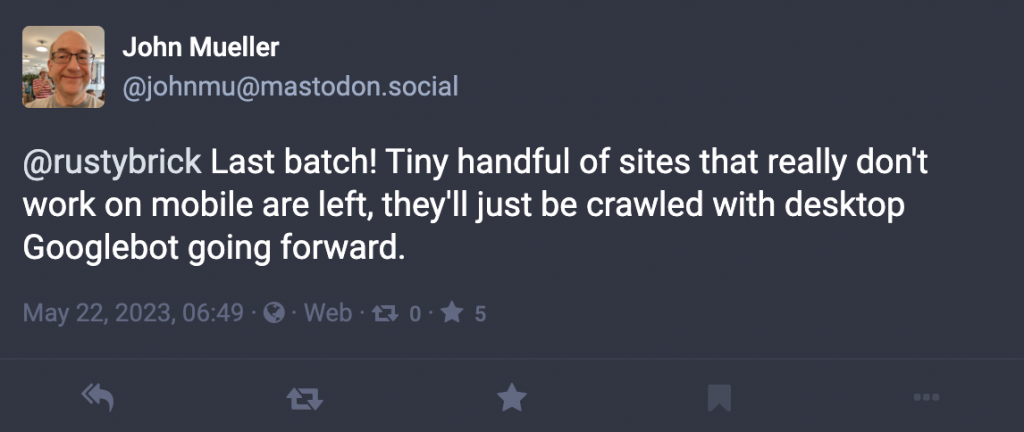 5. Meta's Text-Based App Set to Challenge Twitter this Summer
Meta's forthcoming text-based app, known as 'Barcelona,' is edging closer to its launch.
Selected creators are now being briefed on how the app, which resembles a simplified version of Twitter, will operate.
This move aligns with Instagram's evolving usage trends, where direct messaging has gained prominence over public posting.
Users can sign in using their Instagram credentials, sync followers, and post text updates up to 500 characters in length, along with links, photos, and videos up to 5 minutes long.
Additionally, the app will utilize a decentralized backend, enabling cross-platform compatibility. Anticipated to debut next month, it presents a potential challenge to Twitter's dominance.