This week in review: WordPress introduced paid content options, Shopify celebrated its 17th birthday with 'Shop Cash,' LinkedIn integrated AI into its recruiter platform, GA4 released a June update, and Instagram's ranking algorithm was explained.
Here is what happened this week in the world of digital marketing.
1. WordPress Introduces Paid and Premium Newsletters
WordPress has launched premium content options for its newsletters, aiming to boost revenue for small businesses, creators, and entrepreneurs.
Since its introduction in December 2022, WordPress's Newsletters feature has gained popularity as a platform for sharing personalized content or blog post links directly with customers and followers.
Publishers can now enable paid subscriptions and content gating for dedicated customers, with transaction fees starting at 10% and decreasing for higher-tier plans.
Given WordPress's widespread usage, the Newsletters feature is expected to benefit a large number of users.
The company continues to refine the offering for writers, creators, and publishers.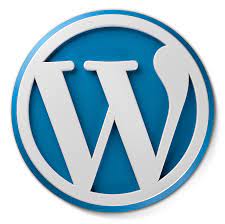 2. Shopify Introduces 'Shop Cash' Rewards
Shopify has launched Shop Cash, a rewards program available on the Shop app for US-based merchants and shoppers.
With Shop Pay purchases, customers receive 1% cash back. The program serves as a customer acquisition tool, positioning the Shop app as a one-stop shopping destination.
To celebrate its 17th birthday, Shopify is hosting Shop Day, giving away over $1 million in Shop Cash with select merchants.
Merchants can set up offers, paying only upon completion of a sale. The Shop app has evolved to include features like product reviews and recommendations.
Notably, Shop Pay has demonstrated increased conversion rates, benefiting merchants.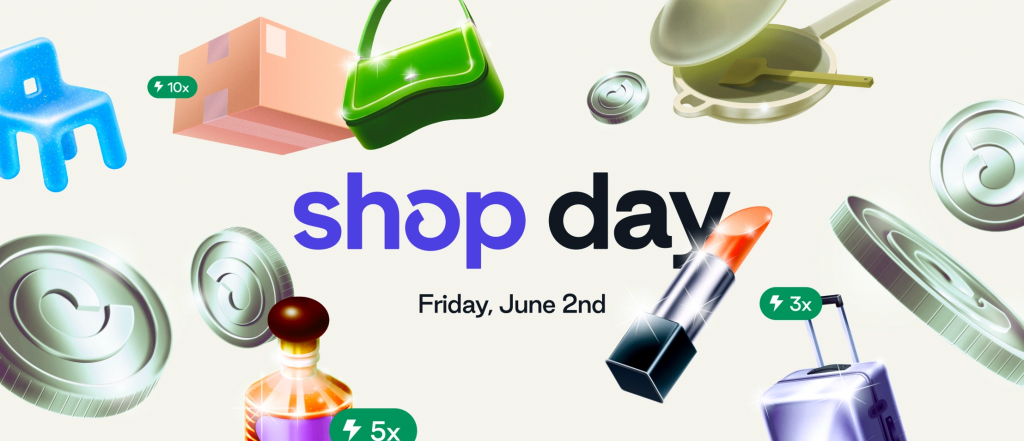 3. GA4 Business Objectives Allows Customized Reports
With the most recent GA4 release, Google Analytics introduces the Business Objectives Collection, offering customized reports based on the information provided during setup.
This collection replaces the Life Cycle Collection and aligns GA4 with Google Ads and campaign objectives.
By specifying business details, such as "Optimize online sales," users gain access to tailored reports like User Acquisition and Traffic Acquisition. The report library allows customization, including adding or removing topics from the Business Objectives Collection.
However, properties created before March 27, 2023, those without specified business information, or those migrated from Universal Analytics will default to the Life Cycle Collection. All users with property access share the same set of reports.
Contact Starkmedia to help integrate GA4 into your website before July 1st.
4. LinkedIn's Recruiter Platform Integrates AI
LinkedIn has integrated generative AI into its Recruiter platform, allowing HR professionals to send personalized messages to potential candidates.
Users can tap the 'Draft personalized message' prompt to compose AI-generated messages based on candidate profiles, job descriptions, and company information.
The messages can be further customized before sending. While it saves time, some argue that it removes the human element from the platform, potentially leading to a future dominated by automated interactions.
However, these tools may prove beneficial despite compromising the authenticity of LinkedIn.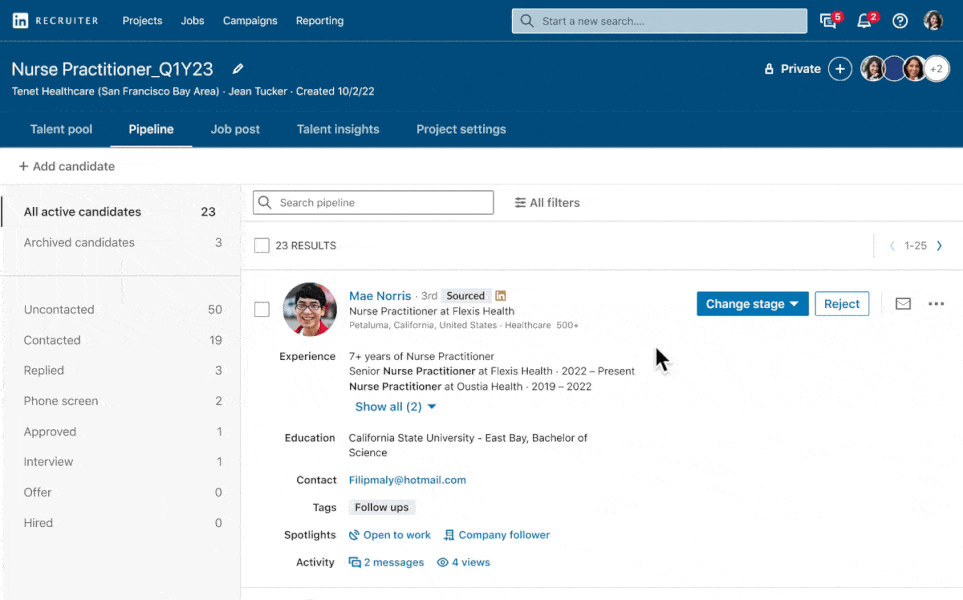 5. Instagram Explains its Ranking Algorithms
Instagram's chief, Adam Mosseri, has shared an insightful overview of the platform's ranking algorithms to increase transparency and assist users.
Notably, Instagram employs tailored algorithms for each app section, rather than a singular one.
The main feed prioritizes recent posts from followed accounts and offers personalized content recommendations. AI-based recommendations now constitute 40% of the feed.
For Stories, ranking is determined by viewing and engagement history, while the Explore page ranks content based on popularity and past interactions. Reels consider user activity, post information, and creator popularity.