This week in review: WordPress now has an AI Assistant, Google updates trademark policies, LinkedIn releases B2B report and company page messaging, Meta shares how to build an audience, and Mailchimp acknowledges glitch with open rates.
Here is what happened this week in the world of digital marketing.
1. OpenAI-Powered Content Generator Now Available for WordPress
Jetpack, a plugin for WordPress, has launched Jetpack AI Assistant, powered by OpenAI.
This integration enables users to generate content directly within the WordPress editor.
With a chat-like interface, users can provide prompts and receive AI-generated content.
The assistant offers adaptive writing tones, title and summary generation, content translation, and spelling and grammar correction.
There's a limited free version with 20 requests and a paid version priced at $10/month, providing unlimited requests.
Additionally, WordPress.com users can access the AI assistant for free.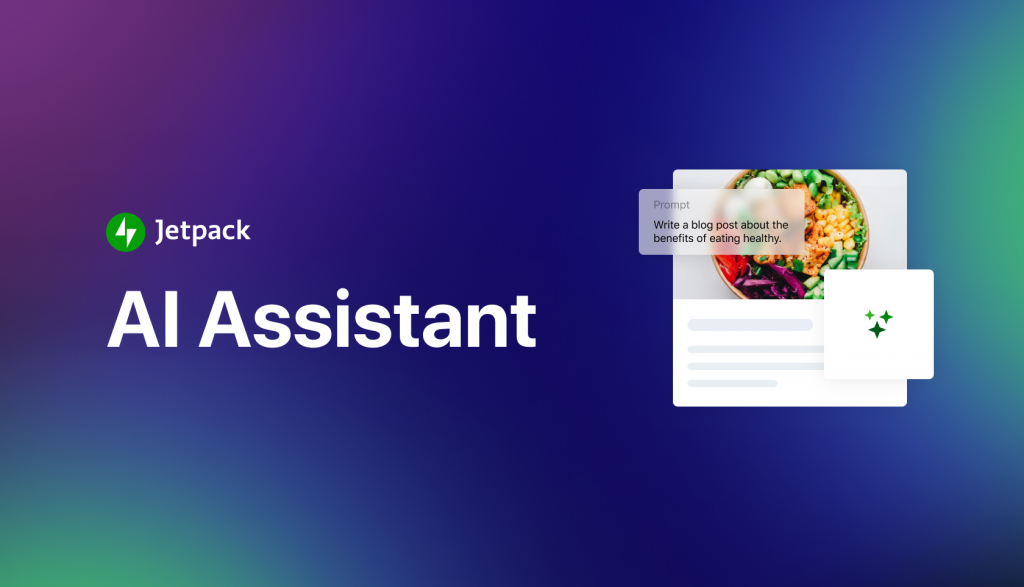 2. Google Updates Trademark Policies
Google has updated its Google Ads trademark policies, eliminating industry-wide blocks for trademarked terms.
Instead, advertisers will address these issues at the individual level. The change aims to reduce over-flagging problems, simplifying resolution times.
The new restrictions will be gradually phased out for most advertisers within 12-18 months, starting before July 24, 2023.
Advertisers must still adhere to Google Ads Misrepresentation policy, and Google will continue its efforts to block or remove violating ads.
Trademark owners can submit complaints to Google, using a provided form. Previous trademark restrictions will apply until lifted for most advertisers over the next year.
@PPCKirk shared the email that Google has been sending advertisers.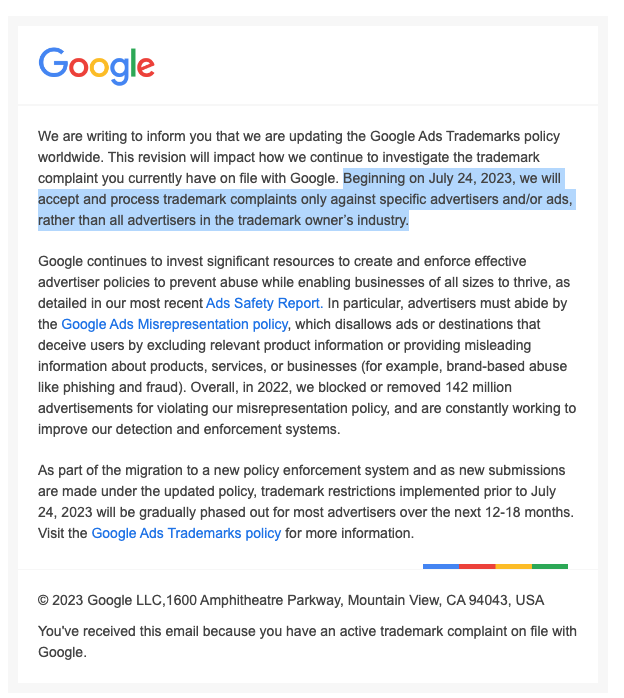 3. LinkedIn Enhances Direct Communication with Messaging Inbox For Company Pages
LinkedIn has introduced a messaging inbox for company pages, enabling businesses to engage in direct communication with clients.
This update aligns with the current focus on brand building and customer acquisition amidst economic uncertainties.
The new feature allows seamless exchange of information on services and business opportunities.
With the majority of B2B CMOs emphasizing brand building, LinkedIn aims to facilitate connections with future buyers.
This development strengthens brand-consumer interactions and highlights the importance of efficient communication on the platform.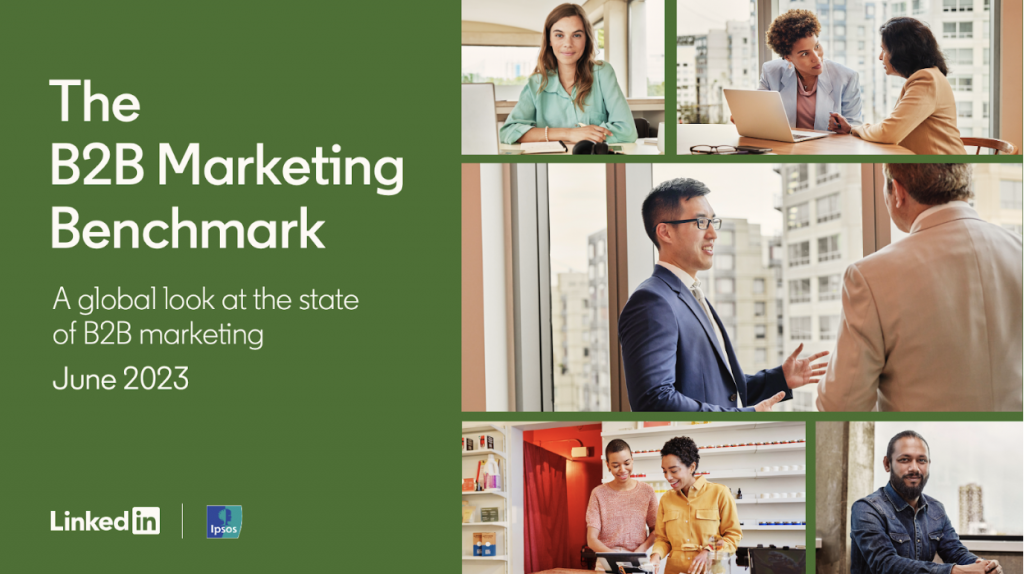 4. LinkedIn Releases Report on State of B2B Marketing 
LinkedIn has published its inaugural B2B Marketing Benchmark Report, providing insights into the current state of the B2B marketing space.
The 86-page report incorporates responses from over 1,900 marketing professionals. Key findings reveal rising optimism in the sector, with budgets increasing once again.
Generative AI is a key focus, but CMOs express concerns about the availability of skilled staff. The report examines marketing budget allocation, preferred social platforms (LinkedIn tops the list), and introduces the upcoming B2B Index and Leaderboard.
These resources offer valuable insights for B2B marketers looking to evolve their strategies.
5. Meta Provides Insight on How to Build an Audience
Meta has published a new overview of audience-building tips, offering guidance on optimizing Facebook and Instagram ads through Ad Manager.
While data privacy shifts have impacted targeting, these fundamental strategies remain reliable starting points. The video shares insights on using available tools effectively, with no secret tricks. 
For more details, check out Meta's audience-building tips.
6. Gmail Glitch Affecting Mailchimp Open Rate 
Gmail is experiencing a glitch that is causing newsletters to be marked as spam, leading to lower open rates, as confirmed by MailChimp.
This ongoing issue is affecting the delivery of email newsletters, redirecting them to spam folders instead of primary inboxes.
MailChimp is working with Google to resolve the problem, but there is no specific timeline for a fix. Publishers relying on email newsletters may see a significant drop in engagement.
In the meantime, MailChimp suggests communicating with subscribers and requesting them to manually move the newsletters from spam to their primary inbox.
If you're encountering this issue, feel free to contact Starkmedia. We're available to provide support!