Starkmedia is proud to announce the launch of the new website for the Marcus Performing Arts Center! Since 1969, the Marcus Center has been home to the finest performing artists in Wisconsin, including the Milwaukee Symphony Orchestra, Milwaukee Ballet Company, Florentine Opera Company, First Stage and Milwaukee Youth Symphony Orchestra.  
After an extensive internal discovery process, and with a new logo waiting in the wings, the Marcus Center selected Starkmedia to design and build a new website.
The Marcus Center desired a new website that was visually and emotionally appealing and that reflected its immersive and welcoming environment. With this in mind, our team created the Marcus Center's new website in an open and accessible framework with very strong visual appeal.
Starkmedia created an interactive calendar that can sort all the events hosted at the Marcus Center. Starkmedia designed the calendar to categorize all events into genres, like Broadway or big band, and suggestions, such as shows that might be good for "date night" or "girls night."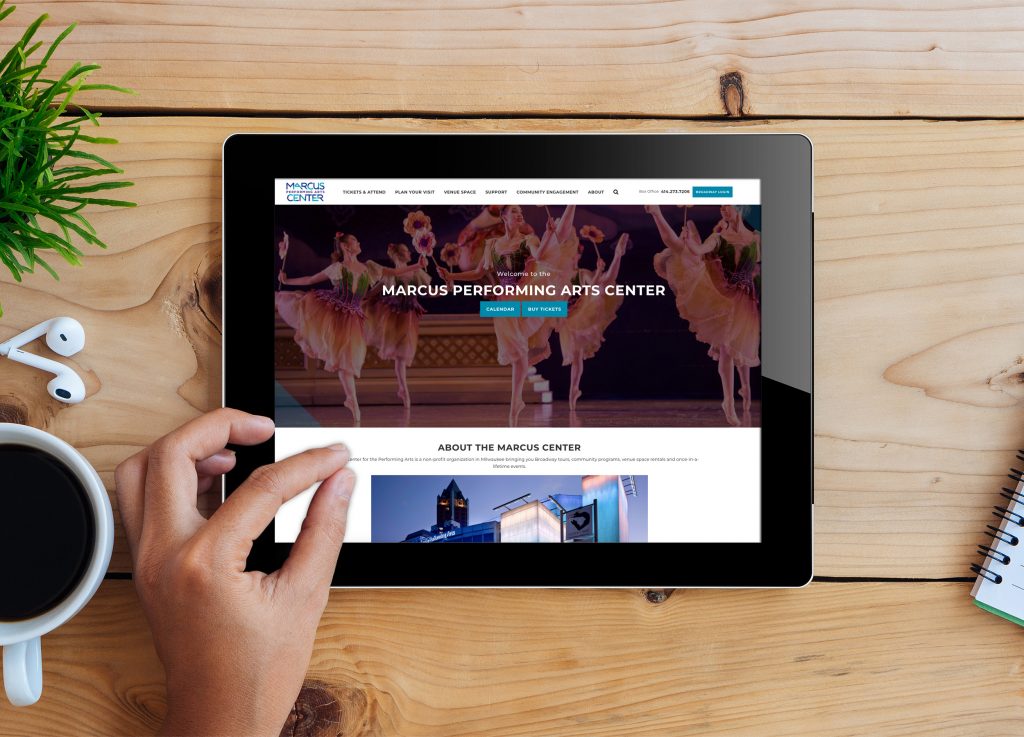 In line with the Marcus Center's goal to be more accessible, our team also created new icons for show pages that delineate whether a show is sensory friendly, signed, and so on.
In addition, the new website design highlights the Marcus Center's community involvement in Milwaukee, including their veterans programs, the Arts Connect partnership with Milwaukee Public Schools, and an annual Dr. Martin Luther King, Jr. Birthday Celebration  
Other features of the new, responsive site include dropdown menus that are very visual and easy to navigate along with integration with the Marcus Center's Instagram posts.
Starkmedia is proud to present the new Marcus Performing Arts Center website to represent a building, arts venue, and so much more bringing a richness of life to Milwaukee and the state of Wisconsin.
If you would like to learn more about how Starkmedia can give your brand's website a fresh, new look, contact us today.