Choosing the right content management system (CMS) is key to creating, managing, and optimizing your customers' digital experience. Kentico and Adobe Experience Manager are two of the best platforms that are on the market today. When it comes to your company, you should choose the platform that has the features that best fit your needs. 
Kentico
Kentico Technology is an all-in-one CMS, e-commerce, and online marketing platform that gives you the flexibility and functionality that you need to optimize your digital customers' experiences fully across multiple channels. With simple integration of external systems,  money management, and support for multiple languages and currencies, Kentico makes creating a consistent online retail presence effortless. Kentico allows you to personalize customer experience, nurture leads, and analyze and optimize your campaigns so that you are always delivering the right message to the right person at the appropriate time.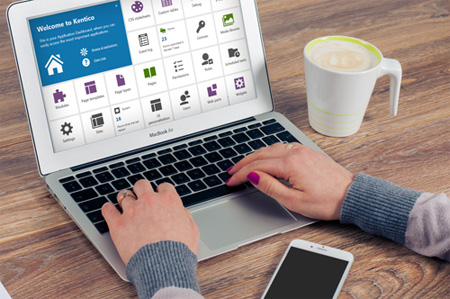 Kentico's main features include:
Web Content Management

Online Marketing

E-commerce

Online Communities

Intranet and Collaboration

Platform Integration

Customer Relationship Management (CRM)

Lead Scoring/Nurturing
Licensing fees for Kentico start at $11,100.
Adobe Experience Manager
Adobe Experience Manager allows for the creation, management, and optimization of website content including web, mobile, email, communities, and video marketing channels. The platform includes a digital asset management system, robust form creation, and enables curation and publishing of user-generated content from sources such as Facebook, Twitter, and review sites. Thanks to machine learning and AI, Adobe Experience Manager makes it easy to deliver custom, personalized experiences to your customers.
Adobe Experience Manager's main features include:
Cloud Management
Social Communities
Mobile Content Management
Digital Asset Management System
Optimized Video
Personalized Media/Content
Licensing fees for Adobe Experience Manager start at $50,000.
If you are interested in learning more about Kentico and Adobe Experience Manager or about how we can assist you in integrating these platforms with your brand, contact Starkmedia today!