Starkmedia's architecture and development teams recently participated in Sitecore Symposium 2014. Sitecore Symposium is a global conference intended to bring together strategies, skills, and best practices for end-to-end customer engagement, from social media to analytics to new levels of personalization and customization. Sitecore is considered a preeminent enterprise CMS platform.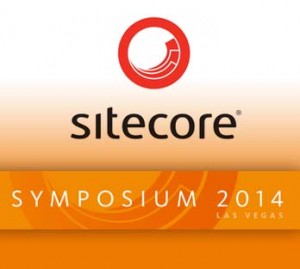 Our participation is part of an ongoing commitment to provide Starkmedia customers with leading-edge insights into the platforms they use. Education tracks at the conference aligned with product, development and business needs. Roadmap sessions enabled the team to learn how others have maximized the business benefits of Sitecore. These types of sessions help Starkmedia stay at the front of the pack on new trends like harnessing big data, driving highly engaging customer experiences across online and offline channels, and business optimization.
The conference included practical how-to sessions, customer case studies, as well as a closer look at the enhanced capabilities that are available in the most recent version of Sitecore. Symposium participants were also front and center for several new product announcements, many of which will be a part of Sitecore Experience Platform Version 8 set to launch in Winter 2014.
"We are always looking to help our Sitecore customers get all they can out of it," said Starkmedia Lead Architect, Wade Elmblad. "Sitecore's new developments are exciting, particularly for digital marketing, managing data, and better decision-making.  By connecting data across every touchpoint, we can see a single view of the customer based on their interactions. "
One of Sitecore's new, exciting features is the Sitecore Experience Platform. The platform allows a website to learn and understand, recognize customer activity, and react based on market testing and goals. It also creates the potential for stronger experience marketing and more-targeted data usage, resulting in a more personalized experience for customers.