Many marketers have resisted using social media advertising because there are free tools and strategies that have traditionally helped grow a social media presence organically. However as social platforms have evolved, cultivating an audience and getting conversions without spending money has become harder and harder (think: Facebook's new algorithm).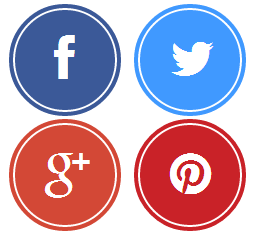 Whether social advertising is worth it for your company depends on your target audience, your business model, and your niche within your industry. For the right companies, paid ads on social can be extremely useful for awareness, driving traffic, and getting conversions. Companies who have benefited from advertising through social channels cite its relatively low-cost as a big benefit, since advertisers can start with a low budget to test the waters. Social ads also have the ability to target a highly specific demographic based on age, gender, interests, location, and more.
Whether you're already using social ads as part of your marketing strategy or just getting started, here are our tips for getting the most bang for your buck.
1. Create several versions of your ad. That means you should vary the copy, images, or target audience for each of the versions, then check the ad's performance often until you can tell which variation is the most successful. That way you can get rid of the poor performers and replace them with new variations.
2. Create a custom landing page. No matter what kind of conversion you're hoping for from the ad, you'll need to consider where the ad is sending your user. Having a custom landing page can help reiterate the message from the ad and create a direct path to action, rather than just sending a user to – an entire product catalog, for example – that they will have to dig through to find what was advertised. When creating a landing page, remember to keep form fields short, use one clear call-to-action, and make sure it is responsive lest you miss out on mobile traffic.
3. Use copy that sounds natural for the social channel. You are much more likely to get engagement from an ad that appears natively in a social feed and doesn't explicitly sound like an ad. By tweaking the copy slightly, you can make sure your ads blend with the specific platform.
4. Promote a special offer. In a survey of Facebook users, 67% said they were likely to click on a discount offer. If you are able to offer a discount, make sure it is mentioned in your copy and reiterate the discount on the landing page to get the user to complete the conversion.
5. Use your keywords! Last week we posted about the importance of keyword research, and social is yet another place those keywords can come in handy. Make sure you are incorporating them in the ad copy and the landing page copy.
If your social media strategy could use a second look, contact Starkmedia. We'd love to help you get the most out of your social ad spend.