Search has always been one of the most volatile digital marketing channels out there. Why? Because of how quickly algorithms change. Even over the last few years, search engines have become much smarter. The focus on SEO continually becomes less technical and more about simply writing great content that your audience wants to read and engage with. In order to win in Search, brands have to know what content their target audience craves and how to write it.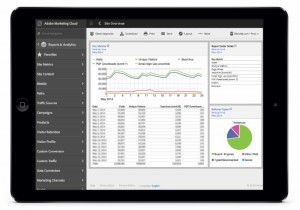 But what qualifies as "good" content? How do brands know what content their users crave? This part of winning in search hasn't changed. The foundational element of figuring out the answers to these questions almost always starts with keyword research.
Through solid keyword research, we are able to identify what users interested in your brand will search for. Using various platforms, we can identify exactly how popular certain keyword searches are more than others so we can be smart when formulating a content strategy and actually writing the content. Keyword research allows us to answer things like…
What keyword variations is my audience using to find my products or services?
What questions or pain points are we looking to find solutions for?
Through keyword research, both at the start of creating a content strategy and ongoing, we can identify keywords and general ideas that should be incorporated into key pages of a website.
Once the content has been created or tweaked to reflect findings from keyword research, the focus becomes how to measure the effectiveness of our changes. Did our changes have a real effect on our SEO Rankings? The only way to truly know the effectiveness of changes is utilizing a keyword ranking management platform. Platforms such as Moz & Brightedge allow us to help our clients see the changes in search rankings for keywords they want to rank for. This can reveal what changes need to be made to content, what new pages should be built, link-building opportunities and more.
Are you in need of a real content strategy or content authoring for your brand? Having trouble gauging the success of SEO efforts? This is what we do. Contact Starkmedia and let's talk about how we can grow your brand.