This week in review: Threads takes over after launch, Microsoft and LinkedIn provides free AI training, Google Universal Analytics keeps tracking, Twitter takes legal action, and WordPress 6.3 Beta sees UI changes. 
Here is what happened this week in the world of digital marketing.
1. Meta Launches New Platform: Threads
Meta's new Threads app, aiming to replicate the Twitter experience, has taken over social media this week.
The layout is clean and simple, resembling Twitter's functionality. Threads allows 500-character posts with links, photos, and videos up to 5 minutes long.
Users can engage with posts through likes, re-posts, and replies. The app works on a decentralized protocol, ensuring data control.
Future features include voice notes and tagging. The app ranks posts using a light algorithm and may show recommendations from non-followed accounts.
Threads has the potential to become a viable alternative to Twitter, with its integration with Instagram's social graph attracting a broader user base.
Make sure your business establishes its presence on Threads now!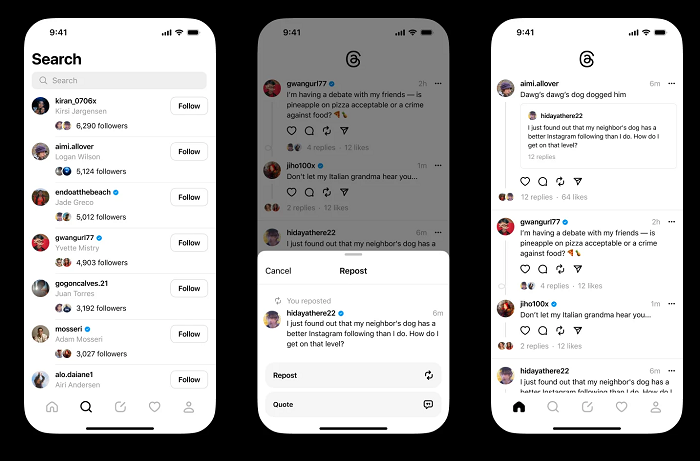 2. Microsoft and LinkedIn Team Up to Provide Free AI Training
To address the rising demand for AI skills in the workforce, Microsoft has partnered with LinkedIn to launch the AI Skills Initiative.
This initiative offers a free AI training course on LinkedIn Learning. The course covers responsible AI use and provides a professional certificate in generative AI from Microsoft upon completion.
In addition, Microsoft has included a trainer toolkit and an AI skills challenge. This program aims to equip individuals with the necessary knowledge and tools for the future of work with AI.
Microsoft's research underscores the urgent need for AI skills, making this initiative a valuable opportunity for professionals seeking to enhance their expertise.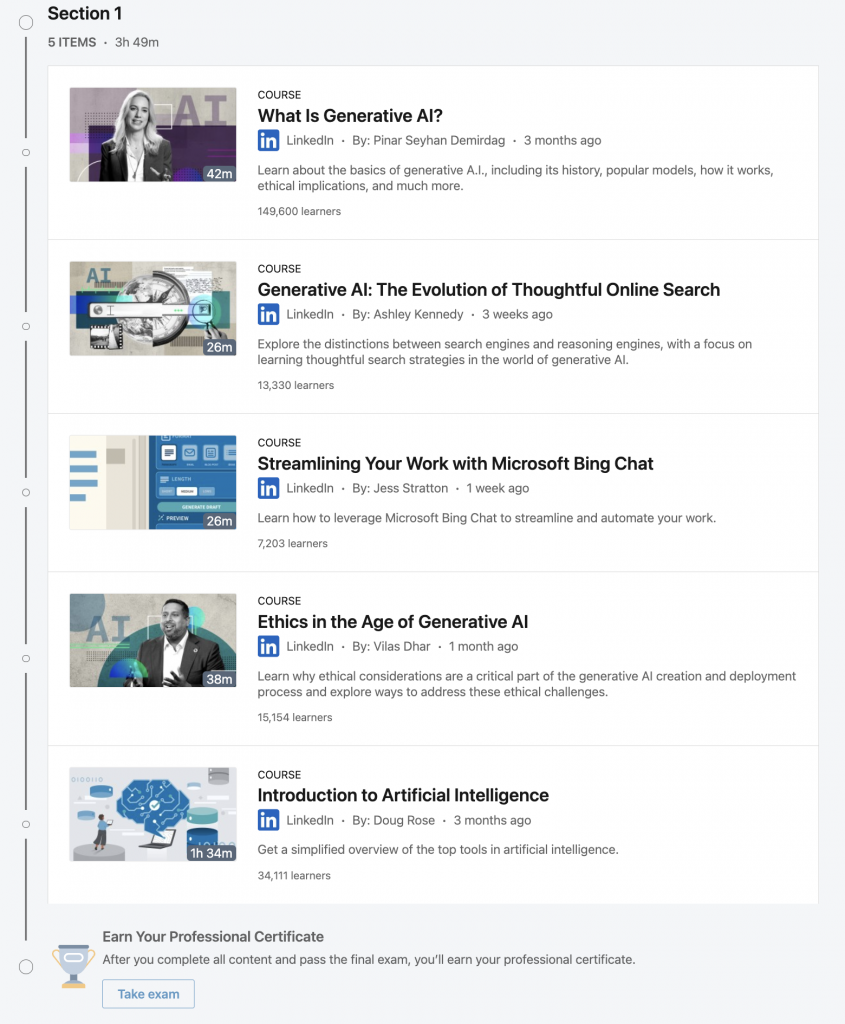 3. Google Analytics UA 3 Still Collecting Data
Despite the announced deadline, Google is currently in the process of shutting down Universal Analytics (UA3) and transitioning users to Google Analytics 4 (GA4).
However, some UA3 properties are still collecting data. Google has explained that the shutdown process takes time, and data collection may persist for a few days beyond the deadline.
Nevertheless, all UA3 properties have been added to the upgrade queue, and the transition to GA4 will occur gradually.
Google assures users that the shutdown will be completed as planned, even though data processing continues in certain cases.
Today, we begin shutting down Universal Analytics as we welcome you to Google Analytics 4. This will not happen overnight, so some Universal Analytics properties may continue to process data. However, all properties have now been added to the queue, and those that have not…

— Google Analytics (@googleanalytics) July 1, 2023
4. Twitter Takes Legal Action Over Threads 
Meta, the company behind Threads, is facing a lawsuit from Twitter's parent company, X Corp.
The accusations include poaching ex-Twitter employees and misappropriation of trade secrets.
Meta, however, denies these claims and asserts that no former Twitter staff are involved in Threads' development.
The legal complexities aside, it is unlikely that Twitter's action will significantly impede Meta's progress.
This lawsuit highlights Elon Musk's concerns about Threads as a potential threat to Twitter's business.
Nevertheless, previous attempts to sue platforms over non-patented functionalities have had limited success.
Competition is fine, cheating is not

— Elon Musk (@elonmusk) July 6, 2023
5. WordPress 6.3 Beta 3 Introduces UI Changes
WordPress contributors have released Beta 3 of WordPress 6.3, and the upcoming RC 1 is expected on July 18.
Furthermore, a live product demo is scheduled for July 20 to showcase new features and updates.
Beta 3 introduces numerous updates to the Site Editor, including the renaming of the Library to Patterns, which aims to enhance clarity and discovery.
Notably, a lock icon has been added to designate uneditable theme patterns.
Beta 4 is anticipated the week of July 11, followed by RC 1 on July 18, with the general release set for August 8, 2023.
Visit here to read more digital marketing news!