It's no secret that in order to be profitable, you need to make sales. The only way to make sales is to get your products in front of your clients. However, businesses that only utilize one ecommerce vehicle (their own ecommerce sites) could be missing out on valuable traffic and sales conversions. Since many ecommerce platforms (such as Magento and Shopify) are already equipped to allow retailers to sell through multiple vehicles, maximizing your sales potential may be easier than you think.
Here are some of the major ecommerce vehicles that can help you reach your audience:
Amazon: It's easy to set up your own Amazon store either as a Professional ($39.99/month + 15%) or as an individual ($.99/item + 15%). Amazon can get your products in front of an audience of nearly 85 million unique monthly visitors that have formed shopping habits and are unlikely to find you via your ecommerce website.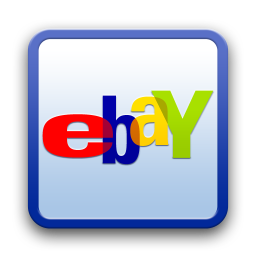 eBay: Not just for collectibles or used one-of-a-kind items, eBay allows you to sell just about anything you could imagine (with a few exceptions) either in auction-style or fixed price formats. eBay is a worldwide marketplace and will assist with global shipping. As one of the top SEO-ranked sites in the world, product searches will typically return eBay results in the first two pages. eBay pricing begins at $15.95/month + fees.
Google: Google Product Search's free listings finally came to an end on Oct. 1, 2014 with the birth of Google Shopping. Now in order to appear in Google Shopping results, you'll need to first set up two accounts: a Google Merchant Center account that will store your products and pricing information and a Google AdWords account where you will create your campaigns. Google Shopping campaigns have seemingly endless targeting options
Bing: Bing Product Search integrates product results with search, offering both paid and free options to have your product listed. Once your Google Merchant Center has been populated with products, a feed can be set up to seamlessly upload items to Bing.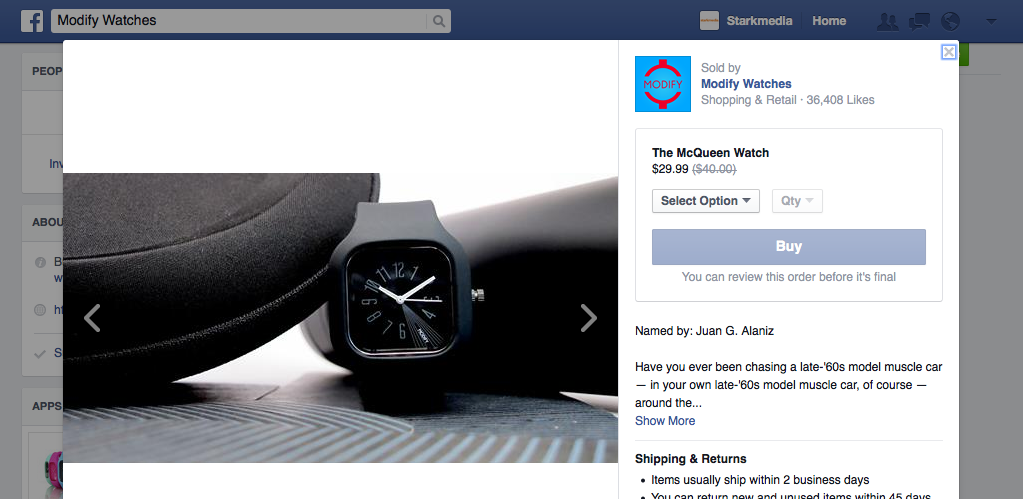 Facebook: Facebook currently allows companies to set up shop via a tab on your Pages site through use of a Facebook app; Shopify merchants can add directly through their platform. Facebook is currently beta testing a new feature that would allow users to purchase items directly through promoted ads.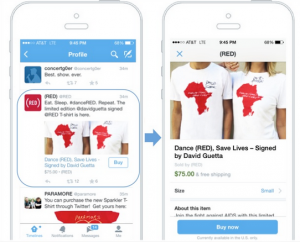 Twitter: Twitter can be used to send tweets with links to items on your ecommerce site, but like Facebook, Twitter is currently testing in-app purchases. Users would be prompted for payment information once and the information would be securely stored by Twitter, allowing users to quickly make future purchases.
Pinterest: Pinterest recently stripped all affiliate links from their pins and added Promoted Pins. They are rumored to be working on a buy button that could be rolled out in the next three to six months.
Instagram: Even though Instagram does not have built in ecommerce features, many creative sellers have been using it to make sales. Sellers will post pictures of products and interested buyers can leave a comment with their order and email address. The seller then emails then a PayPal invoice to complete the transaction. Even without built-in ecommerce features, social really is a valuable vehicle.
Although selling through all of these ecommerce vehicles seems like a no-brainer, there are some important things to consider before jumping in:
Fees. Each of these ecommerce vehicles has fees and expenses associated with selling, which will affect your profit margins. Consider pricing your products lower on platforms with lower fees.
Time. Managing campaigns across multiple sites and social media platforms takes time and coordination, either a dedicated employee or an agency will ensure campaign success.
Place. You know your customers best. It's important to understand where they are online and where they may be looking for your products so you don't dedicate resources to an ecommerce vehicle that won't yield sales.
Will selling from additional ecommerce vehicles double or triple your sales? Probably not. However, it could prevent potential customers from choosing another, more convenient option and will help you maximize your ecommerce sales potential.