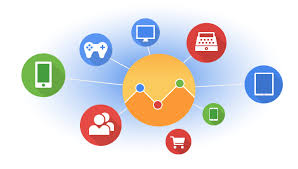 As the world of big data seems to change by the day, so too does the way we track it. Recently, Google introduced a new set of features that change the way data is collected and organized within your Google Analytics account. Universal Analytics is the most significant change we have seen within the past few years, and it will benefit adopters in many ways.
Benefits of switching to Universal Analytics
Better Tracking Across Multiple Devices
Universal Analytics is shifting from using "cookies" for tracking (which have proven to be unreliable), to unique universal tracking IDs. These IDs will provide much more accurate insight into user behavior from the moment they entered the site forward across multiple devices. This will lead to improved accuracy, which means better data and more optimized sites.
Custom Dimensions & Metrics
Universal Analytics makes it easier than ever to track anything and everything you'd like by giving you the ability to create custom dimensions and metrics that may not be in the default implementation. Your business is unique and you should look at your analytics accordingly. Universal Analytics can give you the specific metrics you want in the same report formats that you are already used to.
Offline Analytics
Now, more than ever, Universal Analytics allows us to tie online & offline activities together using a variety of methods, including a new Google Analytics API that can connect to your CRM data, a call center, or even a POS. This will let us record and attribute many real-world actions to a specific user alongside his digital activity on the website. In other words, Universal Analytics captures the entire user experience, not just random, disjointed site visits. This is the first step in resolving the disparity between online and offline data—and gives marketers a much more complete picture of what impacted a user's conversion.
How to get started migrating to Universal Analytics
We can make your transition to Universal Analytics a smooth one by helping you use these new tools to understand and evaluate site performance. Based on the new findings, we will make recommendations for improvements that will increase your desired actions for users in the digital space. Universal Analytics will provide invaluable insight into your audience's online & offline interactions. Let us help you make sense of it.