Targeting keywords in an effort to help your site rank on search engines is a process that never ends, especially because keywords constantly rise and fall in the rankings. Whenever that happens, you are faced with an entire site filled with changes that need to be made in order to retain high search rankings.
There is a natural tendency to focus on high ranking keywords as opposed to long-tail (three to four word phrases) or low ranking keywords because higher rankings means the potential for more site traffic however, low volume and long-tail keywords shouldn't be ignored. Can long-tail, low volume keywords be targeted to help site rankings?
Making Low Volume Keywords Work for You
Upon making the decision to target long-tail or low volume keywords, it's important to first ask and consider a few things.
Are your specific keywords conversion friendly? Can these keywords lead a site visitor to complete a desired action?
Are you limiting the number of low volume keywords you're targeting? It's important to develop a balance of low and high volume keywords for site success.
Making sure your keywords can perform a specific task (conversions) even though they may not produce high search volumes, will give your site results, instead of placing it in a stagnant state. It is also important to make sure that there is a mixture of both high and low volume keywords, since high volume will give your site a boost with search engines as you work on giving an additional boost to low volume keywords.
When to Target Low Volume Keywords
Long-tail and low volume keywords tend to be very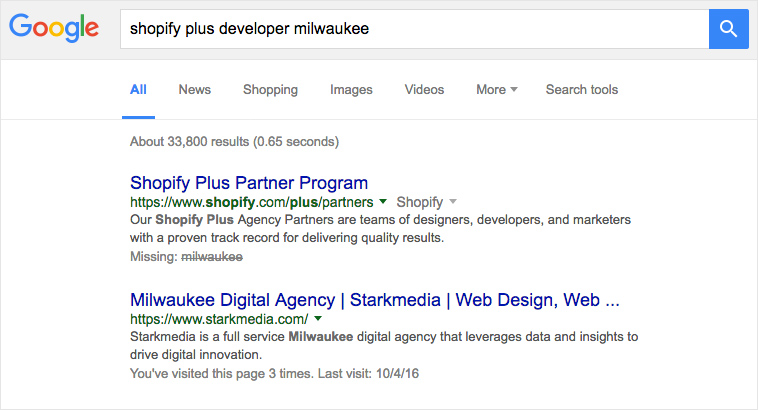 specific terms that web users are searching for and because a term is so specific there is a chance that they may rank lower than more generalized terms. So how can we target these keywords? It may seem counterproductive to target low volume keywords, but they may be a necessity. If so, it is beneficial to continue to use them but additional work has to be done in order to promote your website and brand, such as consistent site content and updates, which will improve site visibility on search engines.
The reason why we target high volume keywords is quite obvious: rankings. Of course rankings matter, but it's important to pay attention to what your site needs, even if that involves low volume words. Are you interested in learning more about improving your search rankings? Contact Starkmedia to learn more.