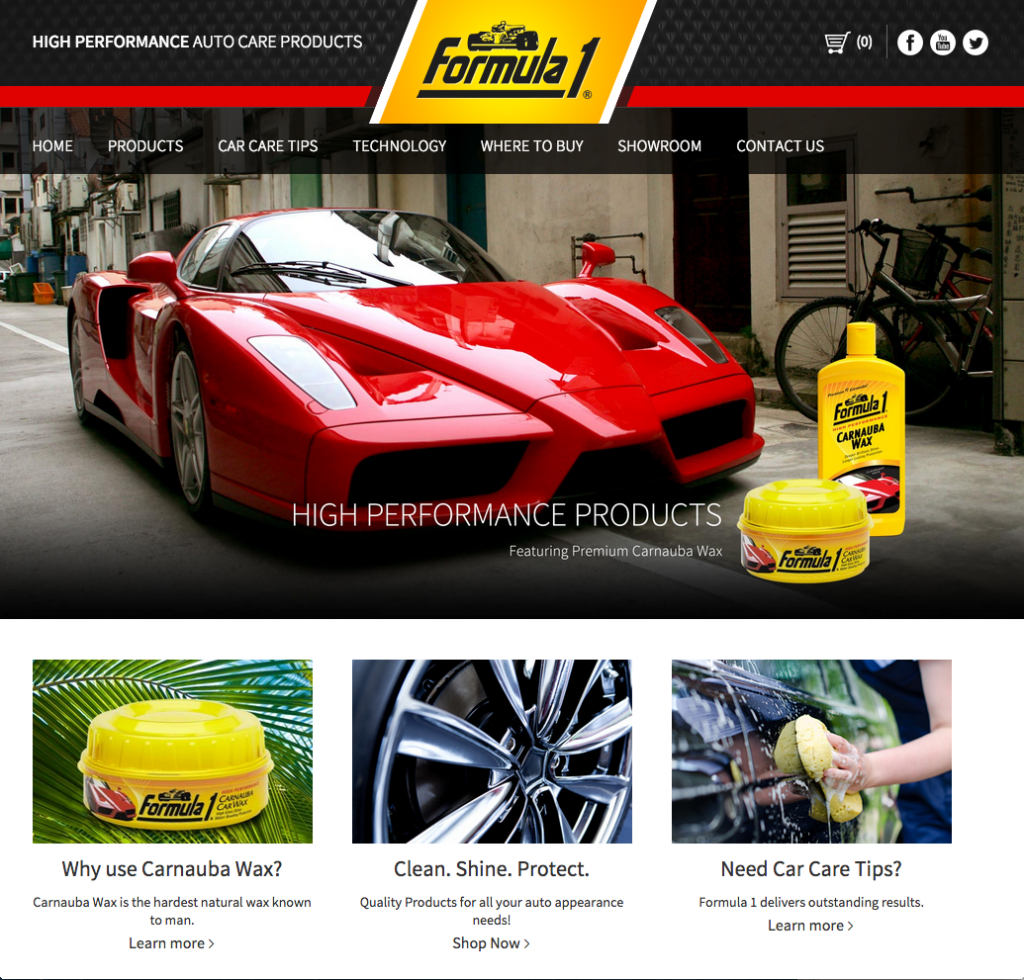 We're excited to announce that our client, Formula 1 Wax, launched their new website earlier this month. The updated site comes equipped with a fresh new look, a Magento eCommerce platform, and a responsive, mobile-friendly design.
Starkmedia gave the Formula 1 website a sleek and updated appearance by creating a more visual web experience. Additionally, all of Formula 1's social media is now integrated into a singular space in the "showroom" tab. This creates a one-stop-shop for Formula 1 wax fans to interact with the website in an easy-to-use and visually appealing format.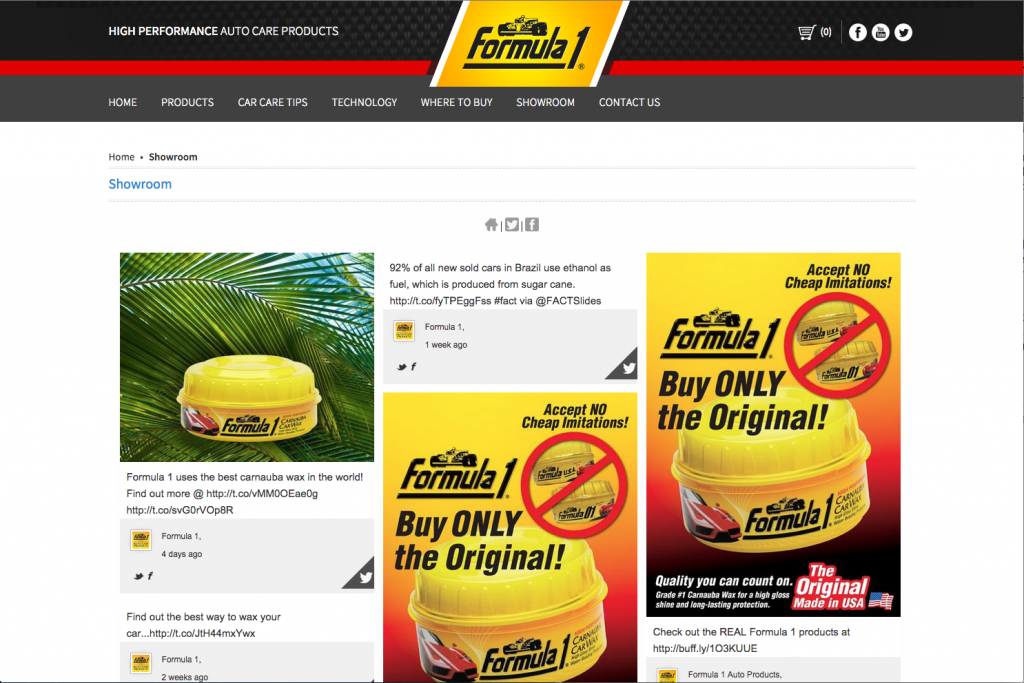 Another highlight of the redesigned Formula 1 website is that it is now utilizing Magento. This eCommerce platform allows our programmers to customize a best-in-class shopping experience for customers, and an efficient operating system for website managers.
In this day and age, people are accessing the Internet on their mobile devices more so than on standard desktops. Therefore, a responsive web design is a becoming a mandatory aspect of any eCommerce site. Starkmedia created a fully dynamic design for the Formula 1 website, allowing customers to access pages and make purchases on all mobile devices.
Interested in strengthening your company's online brand presence? Contact Starkmedia today and learn how we can provide you with the tools and technology to bring your website to the next level.