Ecommerce retailers are always looking for ways to increase conversions to improve their bottom-line. Offering promotional codes is one simple way to motivate customers to complete a purchase, and there are several ways to leverage them to get the maximum impact. Here are some strategies that can help you get the most out of your promotional codes:
Submit your promo codes to coupon sites.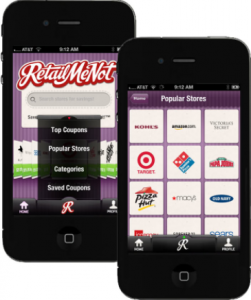 In the past several years, sites like Retailmenot.com have surged in popularity. Online customers often search for promotional codes before completing a purchase, and if you have one that is easy to find, it will likely be just the push they need to purchase from you instead of a competitor. Publishing your promotional codes on coupon sites also helps you get discovered by potential customers who are using keywords to search for products you sell (coupon sites often win in search anyway). Another benefit of using coupon sites is that customers like to share promo codes with their networks, which increases the reach of your promotion and helps you tap into new customers. Merchants that are popular on coupon sites are trusted and respected by consumers, so your business can only stand to gain from submitting your promo codes.
Build a "Promotions" page directly into your website, and advertise promotions throughout your site.
If you have a page on your website that lists all of your promotions, customers don't even need to leave your site to find a discount code. Another good idea is to feature your promo code throughout the site (on banners, etc.) so customers do not need to stop the checkout process to search for a code. On-site promotional offers can also be used as incentive for users to join your email list, refer friends, etc. Once they have submitted a form with the required information, they will get a promotional code via email.
Give your affiliates and partners codes to share.
Affiliates are more likely to market for you if you give them a promo code to share with their audience. By giving each affiliate a unique code, you can track their sales. It's a win-win-win: customers get discounts, affiliates get commission, and you get new customers.
Use social media.
Social media channels make it easy to publicize your promotional codes, but promo codes can also be useful for growing your following. Offering a coupon code for liking your page or following your account can help you grow your audience and get more sales. There are also a number of third-party apps that allow you to identify and offer promotional codes to your most loyal fans. This encourages them to continue to engage with your company, and gives other customers an incentive to engage on that level as well.
Using the above strategies can have a profound impact on your conversions. Whichever tactics you use, be sure to follow these best practices to get the most out of your promo codes:
Make sure your promo code works. Many coupon sites rank promotions by the success rate of users (the most effective codes tend to be the most popular). To avoid getting lost in the heap, test your codes and make sure you submit updated codes as soon as one promotion ends and another begins.
Create unique codes for every channel. That way, you can see which sales channels are performing the best for you.
Test different discount formats. You can then optimize your strategy based on real data and maximize your conversions.
Starkmedia has helped multiple clients get the most out of their promotional campaigns with just a few simple tweaks. To see how your strategy can be improved, contact Starkmedia today.