Starkmedia is proud to announce the launch of the new website for American Gypsum. American Gypsum has been manufacturing gypsum wallboard products for over 50 years, servicing the drywall industry with quality products that are sold throughout the United States.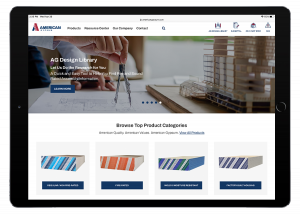 American Gypsum partnered with Starkmedia for its website redesign with the goal to update the website to a more current design and improve the site's security with the latest platform version of Drupal 9. 
By utilizing the Drupal 9 platform, Starkmedia was able to provide a robust authoring and front-end user experience with a mobile-first display while positioning the website well for scalability and maintenance. Other key features of this rebuild included current SEO best practices built into page templates, responsive design that would position the website well for search indexing on Google, and automation of page meta content patterns to ensure best practices are followed with all future content entry.
If you are interested in revamping your brand's website, contact us today. We have a team of strategists, designers, and developers ready to help move your brand forward.