2015 is here and resolutions are being made. It's time to take a long, hard look at the digital campaigns that ran throughout the past year, (including Paid Search, Social, Display & Email), and identify areas to improve this coming year. Starkmedia's digital strategy team sat down and brainstormed a few things digital advertisers must do in order to optimize campaigns in 2015.
Get Serious About Targeting
In 2014, digital marketing experienced significant advancements around hyper-targeting capabilities. Marketers are now able to refine their message to the exact persona they are trying to reach. Data such as geo-location, demographics, on-site behaviors, and device type are all available to silo and use. Hyper-targeting not only means more effective campaigns, but significantly reduced ad-spend.
Here are a couple of examples:
• Facebook has rolled out a variety of more advanced segmenting capabilities that include refining targets based on specific interests, age, and gender.
• Remarketing has changed the way our clients have approached their customers in both lead and direct ecommerce-oriented businesses. Creating custom segmented remarketing lists based on specific actions a user takes on your website allows marketers to hone in on the intent of the user rather than trying to guess. Dynamic remarketing now allows advertisers to serve up specific products & services ads to individual customers.
Split-Test, Learn, Split-Test Again
If you ran a campaign in 2014 without split-testing your ads or landing pages, you are throwing away the best way to optimize your campaign by learning what is most effective. It is vital that marketers do not blindly assume that their first take on design, content & ads will immediately be the most effective. Optimizing your digital campaigns takes time – make sure to test along the way.
Know Your Goal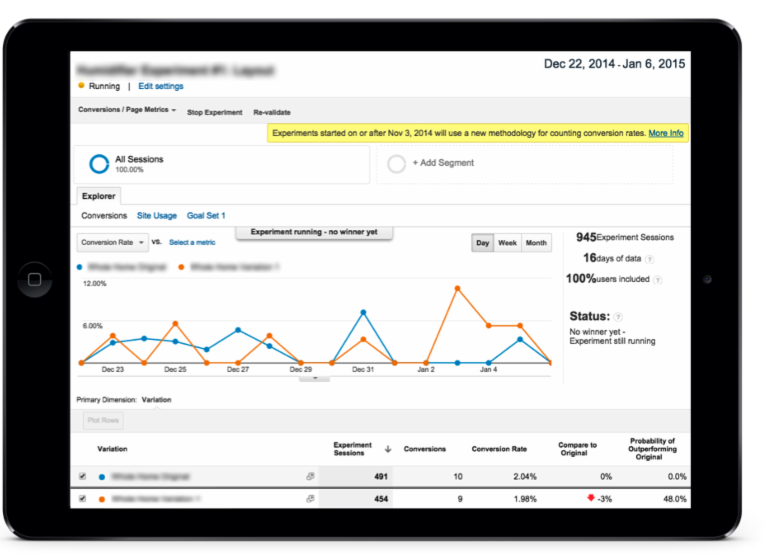 Each campaign has a specific purpose, and it is evermore important to know the KPIs (Key Performance Indicators) or goals of your campaign and how to measure them in 2015. Goals may differ based on the purpose of each campaign. For example, your KPI for a mobile user may be to make a phone call rather than fill out a lead form. Distinguish the goals for your campaign, and know how to effectively track and report them.
This year, resolve to stop wasting campaign spend on an audience that's not ready for your message, lose the ineffective ads and landing pages, and move forward into the new year knowing exactly what data you truly need to look at. Following these guidelines can make 2015 your most effective marketing year yet.
Ben Bernhard
Director, Digital Strategy