"The downtime of the winter season brings many of our racers a test," stated Dan Roche, Briggs & Stratton Director of Motorsports. "We've been able to put a fun and challenging contest to pit racers against one another off the track, and test their photographic memories about the tracks they have been to and competed on. It's a great way to get the competitive juices flowing until the core of the karting season begins."
Starkmedia created an interactive game to engage with Briggs Racing's community. Contestants are shown images of kart tracks and timed for a quick response for their answer from a multiple-choice format. The game includes a leaderboard to display the rank of each contestant on their track knowledge.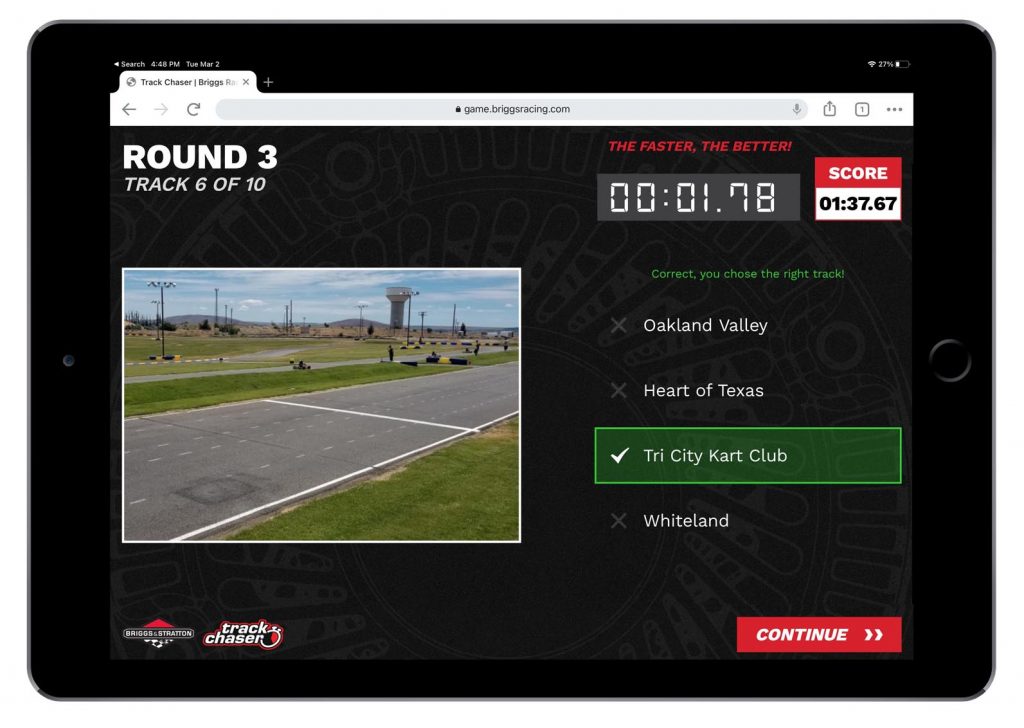 Hundreds of karting enthusiasts participated in the three rounds of the Track Chaser competition. Starkmedia can help bring your community together during your off season.