HubSpot is a cloud-based customer relationship management (CRM) platform designed to help sales and marketing teams generate more qualified leads. HubSpot developed one platform where all of your company's digital marketing efforts can now be housed. In addition to housing your prospect and customer data, the platform also offers services from hosting your website, to blogging, social media efforts, email marketing, and more.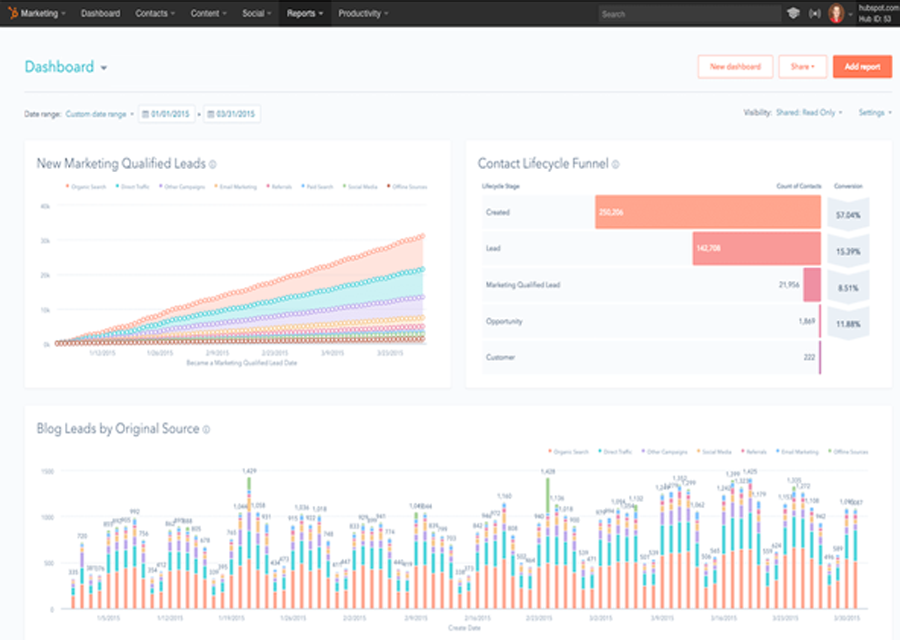 The HubSpot platform offers four unique hubs that can help your business work and grow efficiently, which include:
Marketing Hub

– offers all the tools you need to run effective marketing campaigns that align marketing and sales.

Sales Hub

– gives sales teams the tools they need to provide excellent service and to close on leads, including instant alerts whenever a prospect opens an email, converts on a form, or takes an action that indicates the intention to buy.

Service Hub

– offers an all-in-one platform for your team to find contextual information quickly to easily identify issues clients are experiencing and resolve them quickly.

Operations Hub

– functions to bring all your company's data, from HubSpot and other platforms, into one place to improve processes and make automations easy to implement.
Hubspot has expanded their offering to include the CMS hub. Hubspot's CMS was built to deliver security, speed, and scalability, and it was designed to work right along with the rest of HubSpot's suite of tools to deliver unmatched marketing and sales support, all wrapped up into your website. 
Along with HubSpot, Starkmedia has years of experience with platforms such as Marketo and Salesforce Marketing Cloud to help our clients capture and market to leads and customers. Contact us today to discuss the right solution for your needs.