Contentful is a headless content management system where the content authored in the hosted platform is delivered via APIs for seamless display across different devices. With an uncluttered user interface, Contentful is an efficient tool for creating and managing your content online. With Contentful, you can manage all your content within the CMS no matter the format or channel.
The Contentful platform empowers cross-functional digital teams with tools for both business and development which increases productivity and efficiency. With a decoupled architecture, agile workflows, and a structured repository enabling content reuse, this lets you innovate faster and will reduce time to market.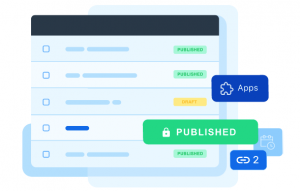 Some examples of projects and content you can create and store with Contentful include:
Corporate Websites

Support Portals and Knowledge Bases

Design Systems and Translation Workflows

Alexa Skills

Mobile Apps
Our team of designers and developers are experienced with Contentful development, contact us today to discuss if Contentful is right for your content management needs.