ShopSocially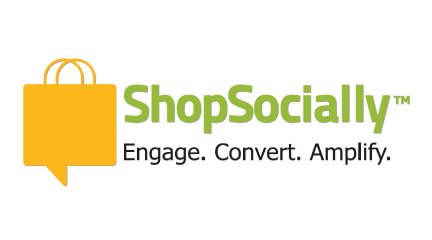 ShopSocially is a one stop social, referral and retention platform. Marketers use ShopSocially platform to enable referral marketing, customer loyalty, visual commerce, social gamification, social proof and social login on their sites.
Referral Program
Your customers love you. Get their friends to love you too. Enable a powerful referral program in minutes. Generate up to 10% incremental traffic and revenue.
Visual Commerce
Convert selfies into sales. Leverage customer-generated photos to create powerful visual testimonials. Add gamification via photo contests. Increases engagement and conversion.
Social Login
Increase customer registrations by up to 33%. Reduce cart abandonment by up to 46% due to forgotten passwords. Create a personalized user experience.
Customer Loyalty
Reward customers for more than just purchases. A modern-day loyalty program that rewards for social advocacy, email signups, reviews and more. Get 26% repeat purchase uplift.
Product Stories
Are product reviews the only social proof on your site? That's so pre-social media! Capture stories and sentiments behind every transaction. Increase conversion by up to 17%.
Social Gamification
Contests, instant wins, sweepstakes, coupons, rewards – you get the idea. Add gamification to get a 100x increase in social sharing rate.
Shop with Friends
A friend's opinion is worth a thousand reviews. Enable customers to make better buying decisions by polling friends in real time. Increase conversion by 5% and generate referrals.
Viral Email + Fan Acquisition
On-site widgets for non-stop acquisition of email subscribers and social media followers. Includes virality, personalization and gamification. 2X increase in followers in a few months.
Ready to learn how we can help your business?
Please let us know what you are interested in and we will be in touch.
We employ only the industry's leading technologies. Learn more