Affiliate Publishing is a type of marketing that allows you to benefit from professional networks and relationships with advertisers. As an affiliate publisher, you essentially play the intermediary role between the advertiser and the customer by utilizing your skill sets, network, or audience to complete a sale – or fulfill an advertising offer.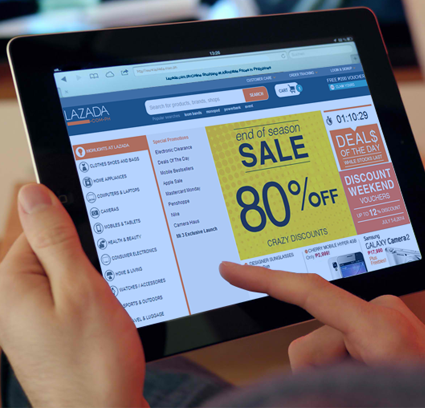 Advantages of affiliate marketing include:
Earn extra revenue

No experience needed

Low-cost investments

Flexible business strategy

Establish a passive income

Performance-based model
By incorporating strategic affiliate partnerships within your content, you are able to monetize your content by connecting extra sales back to the advertiser through certain channels. These channels could include affiliate links, ads, and even sponsorships.
Essentially, whenever someone visits your content and clicks through the affiliate channel which results in satisfying the advertising offer, you receive a commission from the sale.
Affiliate publishing is a great method to earn some revenue from the value you can add. With a performance-based business model, there is no limit to the benefits you can earn by driving traffic to the advertiser.
The more traffic you drive through your affiliate content, the more potential revenue can be earned. Four tips to grow traffic as an affiliate publisher include:
Offer High-Value Content
Creating high-value content is not only crucial to capturing the customer interest but to guide them through the sales funnel. Offering content that entices and captivates is a great way to add value to your audience and also build a sense of credibility. The high-quality content a customer receives from you generates more brand loyalty and increases overall credibility.
Optimize Your Links
An effective way to get more traffic coming through your site is to optimize your site links. This includes shortening, stylizing, and strategizing all of the links on your website. Optimizing your links will not only help you rank in SEO but also make your links easier to remember and boost their effectiveness.
Keep Up With Industry Blogs
Growing high-volume traffic often means finding the right audience to cater your content towards. Building up this targeted audience can be done by researching other blogs in your industry and a great way of making yourself known. Commenting or posting on similar blogs while including links to your content can steer more traffic to your content just by having it present among similar content.
Use Your Social Media
As a powerful source of highly-targeted traffic, social media is a flourishing channel to promote your affiliate content. By picking the right platforms for your niche, being consistent in your posting, and being experimental can go a long way in finding the right people to come to your site. Once the target audience is found, all you have to do is measure the results of their activity with your affiliate content and respond accordingly.
Affiliate publishing can be a useful and effective tool to grow your brand and establish a powerful network. Incorporating strategically placed affiliate content can be a great source of revenue and channel to drive traffic to your business. By creating high-value content, optimizing your links, following industry blogs, and using social media, you can generate more conversions and earn some money while doing it.
If you are interested in learning more about how Starkmedia can help set you up as an Affiliate Publisher and teach you how to generate more traffic in your industry, contact us today!