BazaarVoice
Collecting consumer-generated content to capture more traffic
BazaarVoice
Harness the power of consumer reviews, analytics, and targeted media solutions to transform the voice of your customers into a driving force for increased sales and brand success.
With the BazaarVoice platform, engaging your consumers has reached a new level of simplicity and effectiveness. BazaarVoice Conversations, a cornerstone of this platform, creates embedded ratings and reviews, empowering your visitors to rate your products and share their own insights. This real-time interaction not only provides immediate feedback for your business but also fosters a sense of community around your brand.
BazaarVoice Connections further enhances your ability to connect with your audience. Seamlessly respond to questions and reviews about your products or provide support in real-time, fostering a direct and meaningful relationship with your customers. This immediate and personalized engagement ensures that your brand is not just heard but actively participates in the ongoing conversation.
In the ever-evolving landscape of consumer preferences, BazaarVoice equips your business with the tools to adapt and thrive. Leverage the Conversations and Connections features to build trust, gather valuable insights, and solidify your brand's position in the market.
Ready to amplify your customer engagement and drive sales? Learn more about how BazaarVoice can transform your brand's conversation with consumers. Contact us at Starkmedia to embark on this journey towards enhanced customer relationships and increased business success.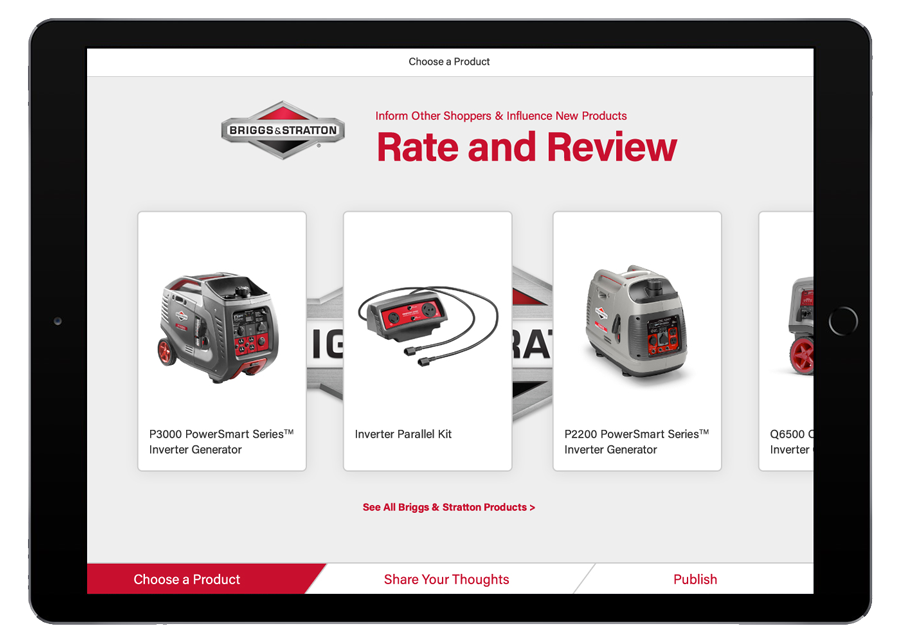 Key BazaarVoice Components and Features include:
Consumer Ratings and Reviews
Consumer Questions and Reviews
Real-time Social Data Analysis
Analytics and Reporting
Get Started
Complete the form below or call us at 414-226-2710. *required