Web Design and Development for Manufactures
In today's competitive market, a strong online presence and with leading technology are vital for staying ahead. At Starkmedia, we specialize in helping manufacturing businesses like yours thrive online.
With decades of experience and a proven track record, we understand the unique challenges faced by manufacturing companies. Our expertise lies in delivering tailored solutions that drive higher qualified traffic, generate quality leads, and improve conversions in niche markets.
Tailored Solutions for Manufacturing Companies in Wisconsin
Our comprehensive range of services is designed to address the specific needs of manufacturing companies in Wisconsin. From customized web design and development to strategic digital marketing, content strategy, lead management solutions, and advanced technology implementations, we have the expertise to meet your needs and help you achieve your goals. Our in-house team of designers, programmers, analysts, and administrators are dedicated to delivering exceptional results.
Experience, Flexibility, and Integration
Partnering with Starkmedia offers a multitude of benefits for your manufacturing business. With decades of experience, we have been an integral part of our clients' growth and success. We offer flexible solutions tailored to your preferences, allowing you to customize your website according to your vision. Our expertise extends to integration with platforms like Salesforce Marketing Cloud, marketing integration suites, ERPs, CRMs, and email/marketing automation platforms. At Starkmedia, we leverage our technology expertise to become a valuable long-term partner for your business.
A Friendly and Professional Approach
We take pride in being more than a transactional agency. As your digital partner, we aim to build a lasting relationship based on trust and collaboration. Our friendly and professional team is committed to understanding your unique business goals and challenges, providing you with tailored strategies to achieve remarkable results.
Discover Our Success Stories
Don't just take our word for it. Hear from our satisfied manufacturing clients who have experienced remarkable results through our services. Their success stories speak volumes about our commitment to delivering excellence.
Unlock the digital potential for your manufacturing business today. Partner with Starkmedia and let us help you thrive in the digital age!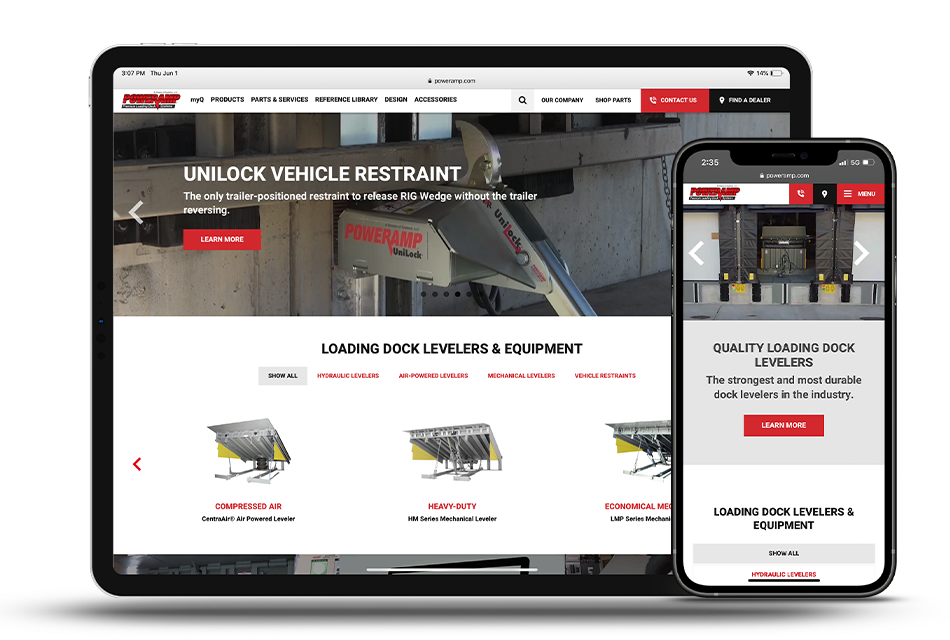 We worked with Starkmedia on a website project and loved the work they did. We had 5 company brand websites that we decided to completely redesign and re-platform from DNN to Drupal. Not only did the new websites give our brands a fresh look, but everything also aligned with our SEO initiatives to continue growth in traffic to the sites. I'd definitely recommend Starkmedia to any business.
---
Systems, LLC