Foursixty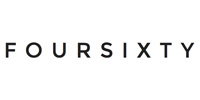 Foursixty turns your brand and customer generated content into shoppable galleries for your online store. Foursixty can be integrated into any e-commerce platform or website, and includes customization and moderation of galleries, multi-product tagging, realtime social ROI direct connection to your existing Google Analytics dashboards, and all without long-term contracts or commission fees.
Starkmedia has implemented Foursixty's shoppable galleries into platforms such as Magento and Umbraco. Contact us today to learn more about the benefits of social integrations within your overall e-commerce and digital marketing strategy.
Key Foursixty Components and Features include:
E-commerce Platform Integration
Social Integration
Social Analytics & Reporting
Ready to learn how we can help your business?
Please let us know what you are interested in and we will be in touch.
We employ only the industry's leading technologies. Learn more