Endeca Information Access
Designed to help users find, analyze, and understand information
Endeca Information Access
A search function has become a standard part of a website. Regardless of intuitive navigation, a visitor often uses the search feature to take them to the exact location desired. When integrating search into a data-rich site, Endeca allows for easy integration that is both robust and efficient. During the production process on websites for brands such as Snapper, Simplicity, and Briggs and Stratton.
Through the use of the Information Access Platform (IAP), Starkmedia's skilled programmers can customize a search application that will fit your business' specific needs. Endeca's IAP provides the ability to search large volumes of information. When new information is added application uptime isn't compromised guaranteeing that your information is up-to-date and available.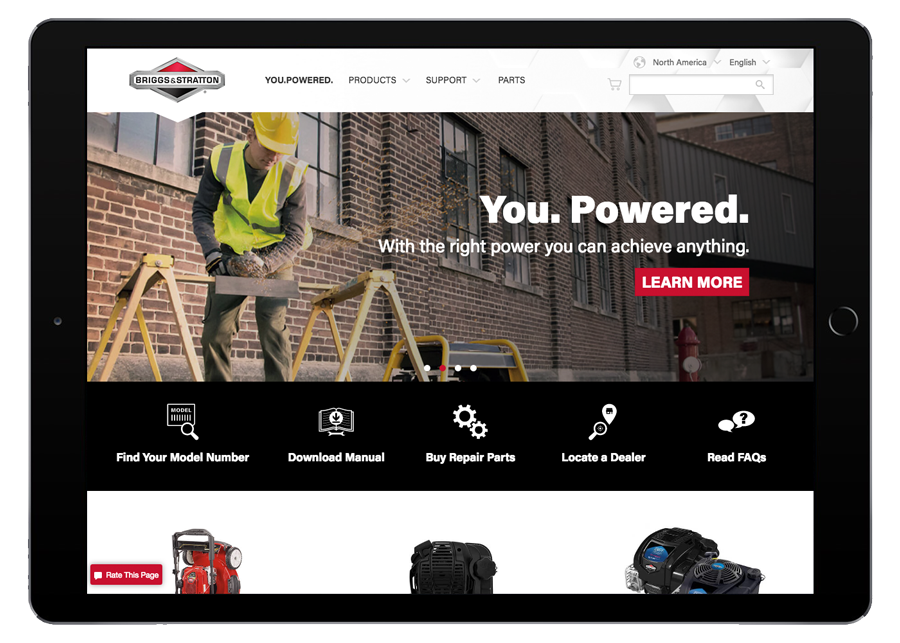 Key Endeca Information Access Components and Features include:
Our scalable, semi-structured MDEX Engine database
Data integration and enrichment tools
Robust guided navigation
Application development toolkits for eBusiness and enterprise needs
Tailored solutions such as Commerce Suite, Publishing Suite, and Endeca Latitude.
Get Started
Complete the form below or call us at 414-226-2710. *required