Digital Advertising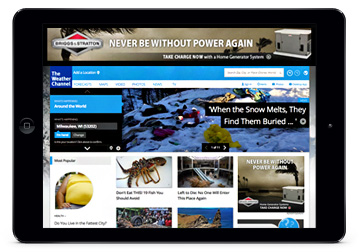 Starkmedia will provide the services to help return the most effective results for your advertising investment. We evaluate the opportunities available and determine which have the best fit for the outlined promotion.
After the appropriate plan is laid out according to the clients' needs, our design team will handle all creative needs for the execution and placement. Once a placement has been solidified, we will negotiate pricing to provide the optimal return on investment.
Media Buying and Placement
Our experience in placing ads on major brand sites such as the Weather Channel, HGTV, CNN, and NHL as well as local community sites gives us the versatility to help with your specific job.
Capabilities
Banner Ad Placement
Media Buys
Sponsorship
Ready to learn how we can help your business?
Please let us know what you are interested in and we will be in touch.
We employ only the industry's leading technologies. Learn more