Branding & Identity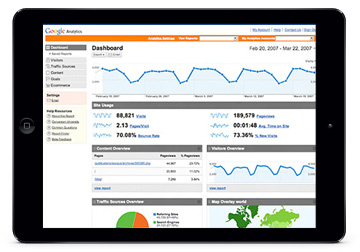 By analyzing your brand's online footprint and website metrics, Starkmedia can guide your business in making future data-driven decisions. Starting with a thorough review of your existing web sites, social media impact, and mobile applications, Starkmedia will document your overall web efforts and provide clear recommendations for improvement and expansion.
Competitive Analysis
Understanding the marketplace in which your brand resides is crucial in getting ahead of the pack. A comprehensive review of competitive businesses and their web efforts will give your team insight into your strengths and weaknesses online. Through industry benchmarking, keyword assessment, and visitor feedback, Starkmedia can provide your business with in-depth analysis and reporting of how you stack up against the competition.
Visual Brand Identity
A clear visual corporate identity is often the first step in creating a business. By creating Visual Brand Language documentation for your employees and vendors, you can ensure that your business and brand are represented consistently online.
Web Metrics Assessment
Analysis of existing web site metrics is integral in understanding your audience and the way they engage your business online. Our expert staff of analysts will review existing web site traffic, paid search campaign data, social media metrics, and CRM feedback to create a detailed breakdown of your visitors, their behaviors on your site and throughout their online interaction.
Social Media Assessment
So you've set up a Facebook page or Twitter profile for your business - but are you engaging prospective clients and customers in a meaningful way? By reviewing the current social media efforts of your business, Starkmedia can help convert social engagement into traffic-building content and promotions, valuable marketing data, lead cultivation, direct customer feedback, and much more.
Ready to learn how we can help your business?
Please let us know what you are interested in and we will be in touch.
We employ only the industry's leading technologies. Learn more