Banner Ad Placement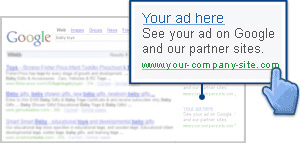 Bring your offline marketing initiatives online with a banner ad placement. With expertise in placement and the right design, Starkmedia provides the support necessary to make your banner ad placement a success.
When applying our approach to your media needs, we will take several steps to ensure the right placement is made. Our process begins with placement research, in which we will search the web for the ideal location(s) for your ad. Once the site has been discovered, we will gather statistics from the contact to ensure the right amount of traffic is coming to the site. Starkmedia handles the purchase smoothly by working directly with the managing body of the website or through Google. Controlling costs and working within your specified budget can be easily done with the ability to turn an ad on or off in Google.
With the right website in place, our skilled designers create an ad that will attract the right buyer. To complete the process, we will manage the campaign to maintain success and keep the client up to date through our progress reports.
Ready to learn how we can help your business?
Please let us know what you are interested in and we will be in touch.
We employ only the industry's leading technologies. Learn more