Digital Marketing News 5/15/2023 – 5/19/2023
This week in review: Google removing inactive accounts, WordPress upgrade issues, GA4 audience builder, Chrome adding APIs, Twitter acquires Laskie, and Montana Bans TikTok.
Here is what happened this week in the world of digital marketing.
1. Google to Remove Inactive Accounts
Starting in December 2023, Google will begin deleting personal accounts that have been inactive for two years.
This policy change affects services such as Gmail, Google Drive, and YouTube.
Inactive accounts pose a higher risk of security breaches. Therefore, businesses using personal Google accounts for third-party tools should be aware and actively maintain account activity.
Marketers can take measures like enabling two-factor authentication and regularly updating account settings.
Ultimately, this policy adjustment aims to bolster online security and minimize the amount of retained personal information.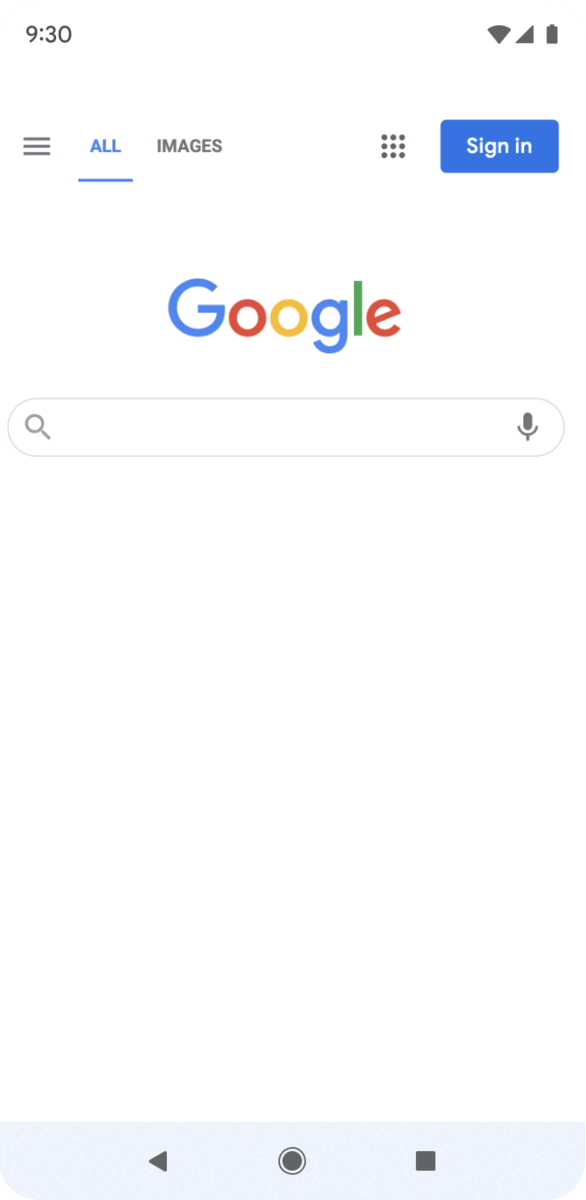 2. WordPress 6.2.1 Upgrade Issues
A recent WordPress security update caused functionality problems on some websites, frustrating developers.
However, it's important to note that WordPress 6.2.1 is a short-cycle release. The next major release, version 6.3, is planned for August 2023.
The update removed a key feature, causing various plugins to stop working.
The issue stemmed from a fix related to shortcodes in block themes, which could be exploited by hackers.

If you're experiencing these issues, Starkmedia can help.
3. Google Analytics 4 Audience Builder
Google Analytics 4 (GA4) has introduced several enhancements to its audience builder.
Firstly, users can now create audiences using item-scoped dimensions and metrics, event-scoped ecommerce metrics, and session-based metrics.
Additionally, event value can be used independently, providing more flexibility.
Moreover, the operators for event count have expanded, allowing for a wider range of audience creation options. Furthermore, a new "between match types" option has been introduced, enabling users to match between dates.
Overall, these updates greatly improve targeted advertising capabilities by identifying low engagement sessions, creating nuanced audience segments, and matching event value across different events.
4. Google Chrome Privacy Sandbox
Chrome's Privacy Sandbox initiative is introducing new relevance and measurement APIs to Chrome Stable 115.
Moreover, these APIs will enable interest-based advertising, remarketing, correlation of ad clicks/views with conversions, private aggregation of data, secure content embedding, and cross-site storage access.
As part of a gradual rollout, users will also benefit from advanced Ad privacy control, and developers can apply for API access starting in June.
Furthermore, feedback can be provided through a dedicated feedback form.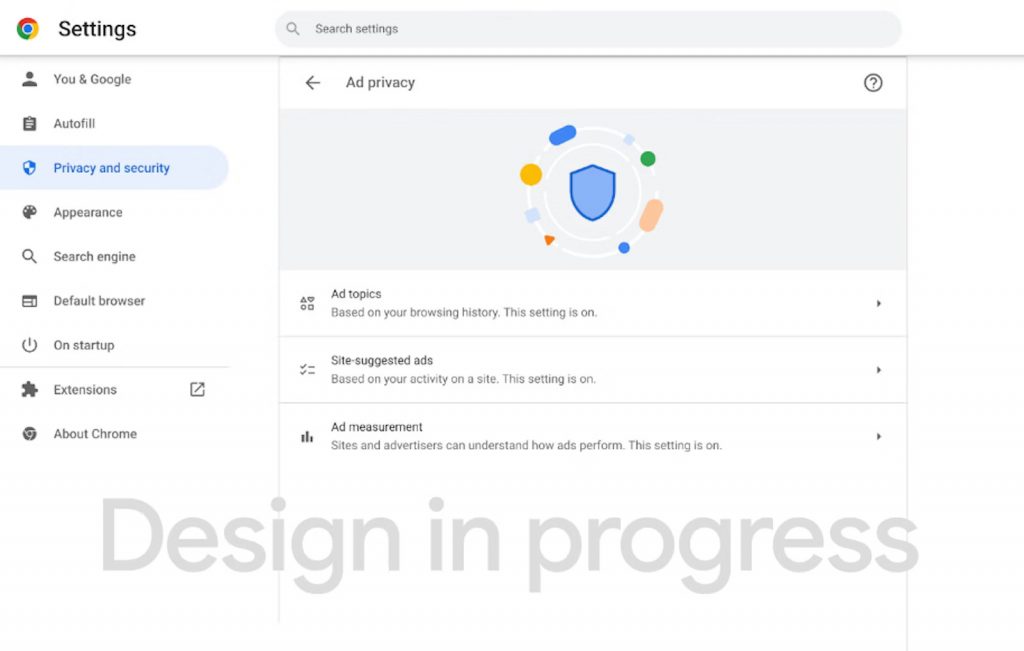 5. Twitter Acquires Laskie
Elon Musk's plan to expand Twitter takes a significant step forward with the acquisition of job-matching startup Laskie.
This move signifies the integration of Laskie's technology into the platform, as Musk seeks to broaden its capabilities.
The objective is to develop an all-in-one app with video content, original programming, and diverse opportunities for creators.
Notably, this includes the addition of job listings features. Musk's ambitious vision aligns seamlessly with his concept of a social platform, facilitating in-stream payments and offering enhanced functionalities.
6. Montana Bans TikTok
Montana has become the first U.S. state to ban TikTok outright, citing security concerns.
The Chinese-owned app is accused of intelligence gathering. While several other states have already banned TikTok on government devices, Montana's ban extends to all residents.
The ban is scheduled to take effect on January 1, 2024, and TikTok has expressed its intention to challenge the decision. This development highlights the ongoing tensions between the U.S. and China, as well as the mounting concerns regarding data privacy.
Notably, cybersecurity agencies worldwide have issued warnings about TikTok. Consequently, the ban in Montana may pave the way for similar actions in other states or regions.
Digital Marketing News 5/8/2023 – 5/12/2023
This week in review: Big news from Google's I/O 2023 conference, Wix offers a headless platform, Meta teases an AI Sandbox for advertisers, the best time to post content to social media.
Here is what happened this week in the world of digital marketing.
1. Google's I/O Event 2023
During Google I/O 2023, Google unveiled new advancements across various areas, including search, Google ads, and visual creation elements.
To enhance search capabilities, Google plans to utilize AI-powered capabilities, including expanding generative AI tools to shopping results, which will allow users to compare products easily.
Additionally, the rollout of Google's generative AI creation tool, Bard, is being extended to more regions.
Moreover, selected search results will now feature a "Perspectives" filter. This will provide users with human insights on specific elements of their searches.
To address the issue of fake AI-generated images, Google is introducing new tools, including the "About this image" feature. This will offer users more context on the authenticity of an image, its source, and provide warnings about potential fakes.
There is a lot to consider, so you can catch up on the keynotes from Google I/O 2023 here.
2. Wix Has Launched Wix Headless
On Wednesday, Wix introduced Wix Headless, a platform that enables developers to integrate Wix's business solutions into various platforms using APIs and SDKs.
Moreover, Wix Headless supports seamless integration. This launch indicates a strategic shift by Wix to meet the needs of professional web developers and larger enterprises that seek greater customization and flexibility.
Additionally, the solution offers custom solution creation, a unified dashboard, support for multiple front-ends, simplified project expansion, and a global payments infrastructure.
By providing a headless solution, Wix aligns itself with current web development trends, particularly the growing demand for headless CMS and commerce platforms.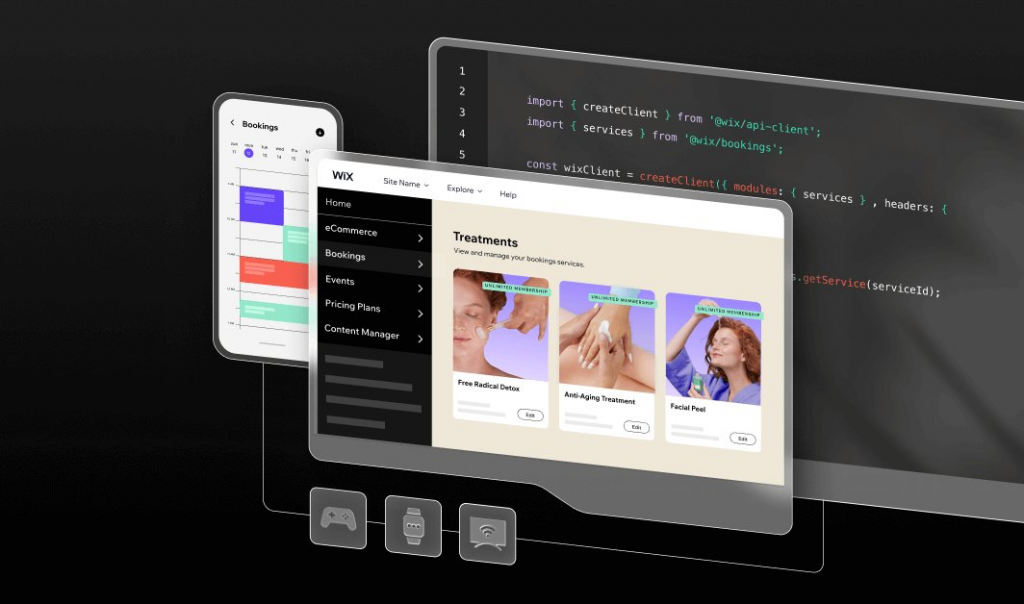 3. Sign Up for Google's New Search Generative Experience
For US-based searchers who want to be among the first to try the new Google Search Generative Experience, Google has opened a waitlist.
You can sign up on the Google Search Labs website and get approved in waves in the coming weeks. At the moment, this does not work for Google Workspace users. So when you sign up, be sure to use your personal Gmail account.
Moreover, Google will grant access to users from the waitlist over the next few weeks. Google is hoping to receive valuable feedback from participants.
Nevertheless, it's important to note that the new Google Search experience is not yet available to the public.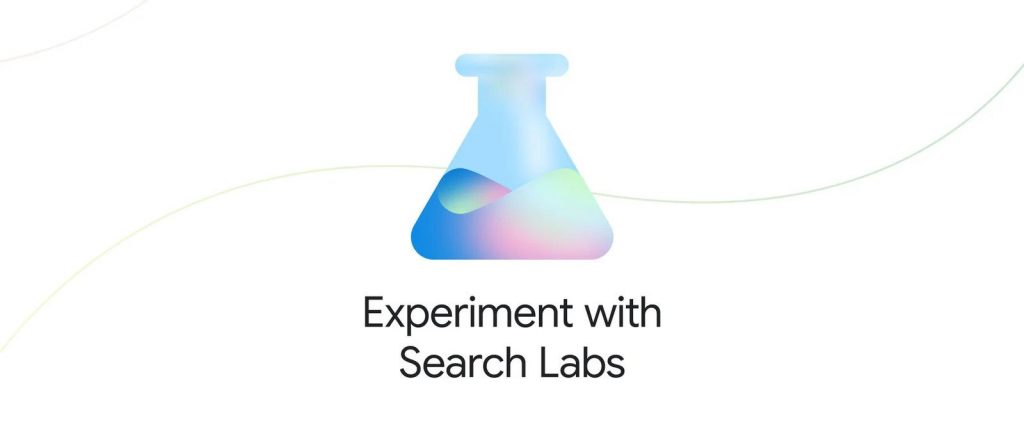 4. Generative AI Tools Will Soon Be Available to Meta's Advertisers
Meta has launched its AI Sandbox, a set of generative AI tools designed to improve the engagement of its advertisers' ads.
Specifically, the tools include text variation, background generation using text prompts, and image outcropping to fit different aspect ratios across Facebook and Instagram surfaces.
At present, these tools are only available to a small group of select advertisers but will be expanded to more in July.
Therefore, it is important for advertisers to monitor the outputs of these AI tools, as generative AI is not always perfect.
5. Best Times to Post on Social Media in 2023
Sprout Social published its annual report on the best times to post on social media apps based on engagement trends among its 34,000+ users.
Here are the best engagement times for social media overall:
Mondays from 10 a.m. to noon
Tuesdays from 9 a.m. to 2 p.m.
Wednesdays from 9 a.m. to 1 p.m.
Thursdays 9 a.m. to noon
Fridays from 9 to 11 a.m.
Each social platform has its benefits depending on your business's goals, content type and audience. The report goes into detail about each platform, so make sure you research the channel you are looking to post from.
The data serves as a guide only and should be used to consider posting approaches, experiment with new times, and analyze results to determine what works best for your specific audience.
Digital Marketing News 5/1/2023 – 5/5/2023
This week in review: LinkedIn continues to grow its user base and engagement, Google removes HTTPS lock icon, Gmail checkmark verification, SEMrush's State of Search for 2023, and Pinterest parters with Amazon.
Here is what happened this week in the world of digital marketing.
1. LinkedIn's Total Membership has Eclipsed 930 Million
LinkedIn just updated its total membership number to 930 million million; up from 900 million in January.
Additionally, in Microsoft's quarterly update, LinkedIn reported another instance of "record levels of engagement", with a 15% increase in sessions during the most recent reporting period.
With the platform expanding its reach and boosting in-stream engagement, it may be worth considering maximizing your LinkedIn presence.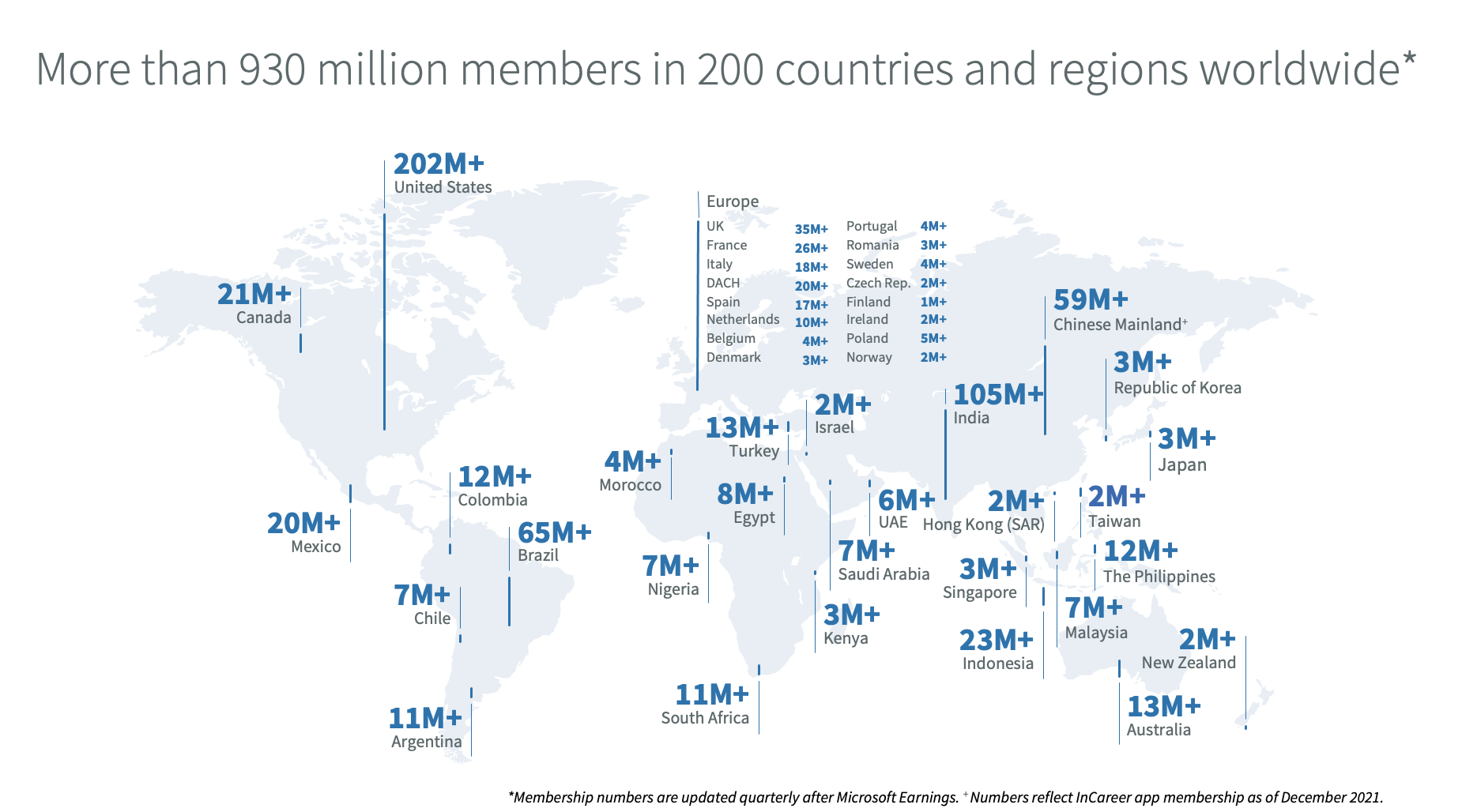 2. Google To Remove HTTPS Lock Icon
Chrome will replace the lock icon in its address bar with a "tune" icon. This is to emphasize that security should be the default state for websites and to make site settings more accessible.
The lock icon has been used since the early days of Netscape to indicate that the network connection is secure. It no longer conveys the same meaning now that HTTPS is the norm.
Moreover, Chrome has conducted research that shows users misunderstand the meaning of the lock icon and often associate it with trustworthiness.
The updated tune icon will be more enticing to click on and will provide access to website controls. The lock icon will serve as the entry point for information regarding connection security.
The tune icon will be included in Chrome 117, coming out in September 2023, as a part of a redesign.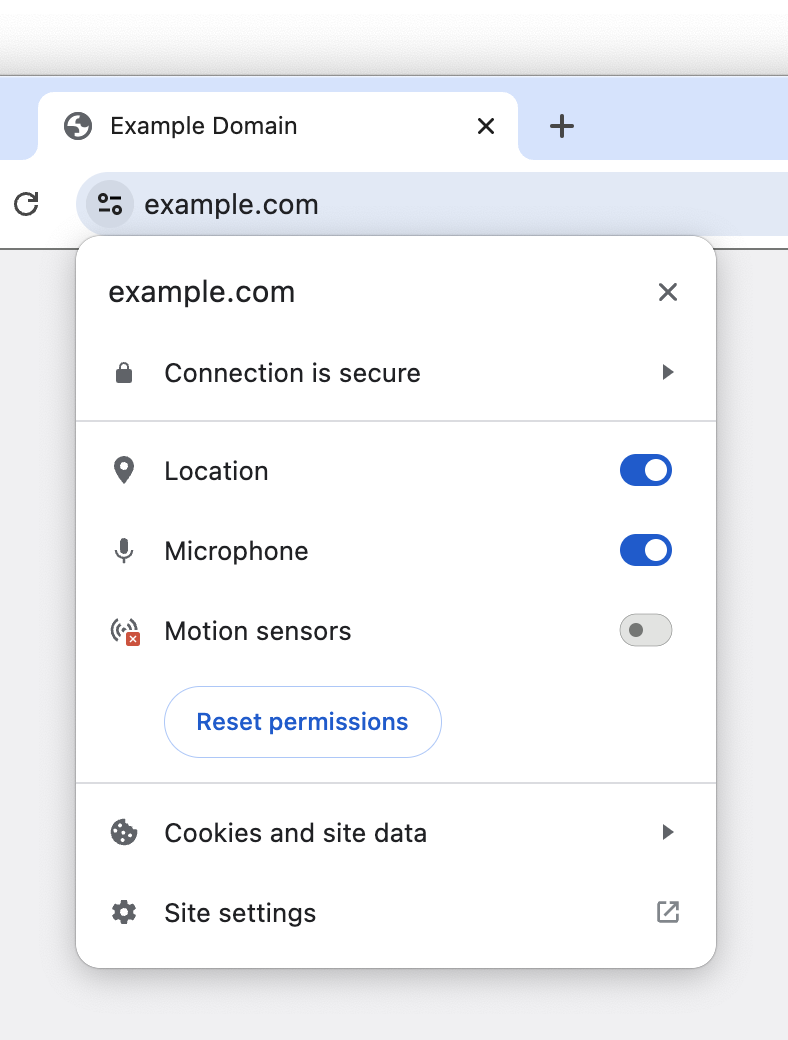 3. Google Implements Their Own Checkmark System
Gmail users will now see a new blue checkmark appearing next to approved brand profiles in their inbox.
In fact, businesses that complete Google's brand verification process, will now receive a blue checkmark on Gmail.
The new checkmarks began rolling out to Gmail inboxes on May 3rd, 2023. It will take 1-3 days for the feature to become visible.
According to Google, the new Gmail checkmarks are available to all Google Workspace customers. This includes personal Google Accounts, as well as legacy G Suite Basic, and Business customers.
To learn more about Google's checkmark system, and how to apply here.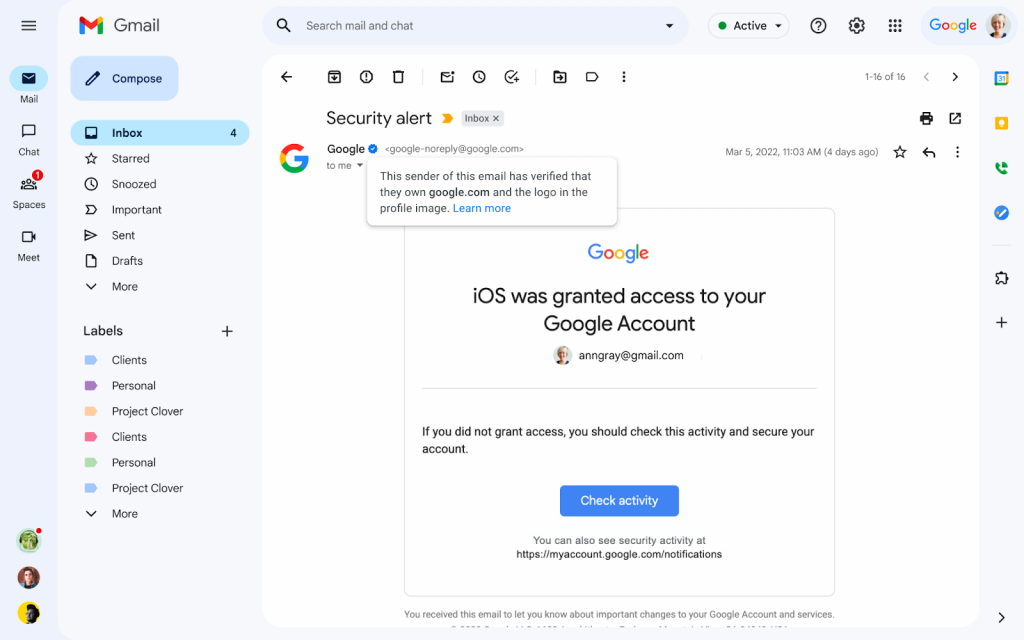 4. SEM Rush's Take on State of Search for 2023
SEMRush has released its annual report, the 'State of Search 2023' which provides an overview of search engine statistics. They use data from the SEMRush Sensor database, Domain Analytics, Traffic Analytics and more.
The report analyzes trends from recent search data and compares 2022 to 2021 to identify shifts in search behavior, industries, and SERPs. Furthermore, the study also analyzed industry trends and Google updates in 2022.
This article provides an overview of the state of search in 2023, including updates, changes, and shifts within the search market. The information presented could be useful for contextualizing website traffic numbers and identifying new opportunities.
5. Pinterest and Amazon Collaborate for Multi-Year Ad Campaign
Pinterest has partnered with Amazon to open up third-party ad demand on its platform, offering more relevant products to its users.
This partnership is aimed at making every Pin shoppable, redirecting users to Amazon to complete their order.
With over 463 million monthly visitors, Pinterest is looking to offer an improved shopping experience for its users starting in late 2023.
To achieve this, the partnership with Amazon will enable more brands to showcase their products on the platform, making Pinterest more comprehensive and shoppable. Ultimately, this partnership will open up new opportunities for advertisers.